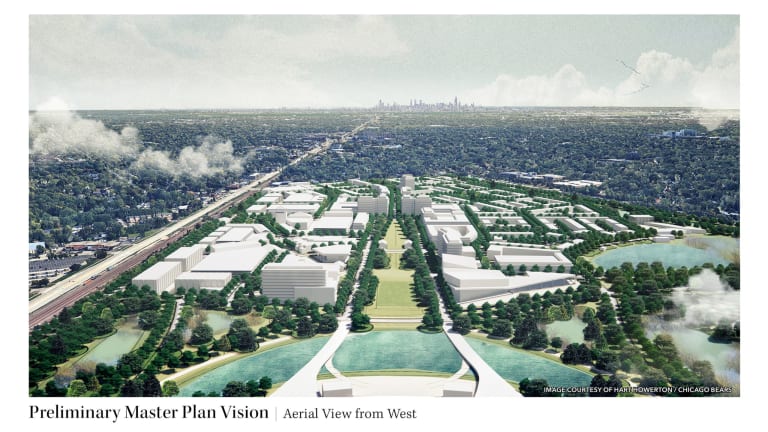 Arlington Heights Board Meeting Vote Goes In Bears Favor
The Bears avoided a potential speed bump early in the process of moving to Arlington Heights on Monday evening.
On Monday evening, the Chicago Bears avoided a potential speed bump in their pursuit to move to Arlington Heights. 
Arlington Heights Potential Issue
Mayor Thomas Hayes and the village trustees voted unanimously to curb a petition by the group "Americans for Prosperity". The group is vehemently against public funding for the Bears' Arlington Park project, which includes helping pay for the new structure Chicago would call home.
However, Americans for Prosperity will not be giving up any time soon. They plan on starting a new petition that will garner enough signatures that would create a referendum. The group needs 6,500 people or 12% of registered voters to sign the petition to push the issue onto the ballot.
For what it's worth, the Bears laid out their plan for Arlington Park last month and have stated that public funding would not go towards the stadium. The funding would go towards developing the area around the stadium and the infrastructure.
It will be interesting what unfolds next but this was a significant win for the Chicago Bears in the meantime.