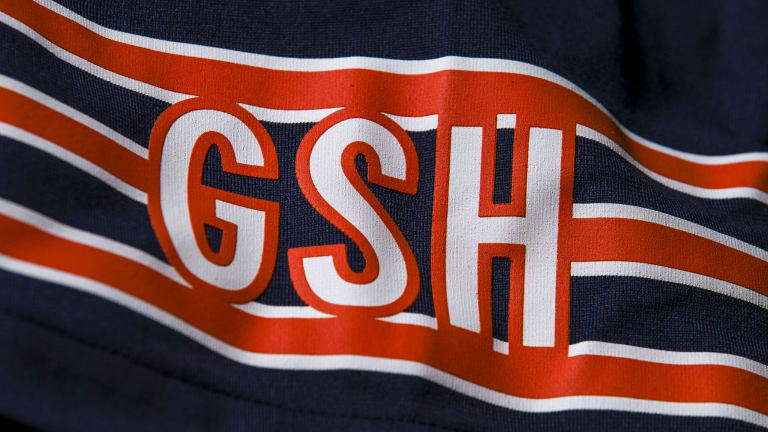 Bears Awarded DB Justin Layne Off of Waivers, Sign Taco Charlton, and More
The Bears were awarded DB Justin Layne off waivers after he was released by the New York Giants this week while adding DE Taco Charlton and more.
The Chicago Bears have had a busy start to Week 11 of the NFL slate. On Tuesday, the Bears placed a claim for DB Justin Layne and added RB Khalil Herbert to the IR. On Wednesday, the Bears were awarded the DB. In addition, the Bears announced they are signing DE Taco Charlton off the New Orleans Saints' practice squad. 
Layne was a third-round draft choice in 2019 by the Pittsburgh Steelers. After three seasons in Pittsburgh, Layne began the 2022 season with the New York Giants. The Layne addition is compelling, and has been praised all over the interwebs. That said, Layne's career numbers don't exactly jump off the page. However, excitement over the player is always welcomed, even if he is considered secondary depth. 
Aside from the Layne addition, the Bears are also signing Taco Charlton off the Saints' practice squad. Charlton was a 2017 first-round pick by the Dallas Cowboys, but only lasted two seasons with America's Team. However, his best career season came in 2019 with the Miami Dolphins where he recorded 21 tackles, 5.0 sacks, and two forced fumbles. 
Charlton likely won't solve all the Bears' pass rushing woes, but he does provide necessary depth for a team failing to get any pressure on the quarterback. It's uncertain how much he will impact the defense, but reinforcements are certainly needed for this unit at this point in time.