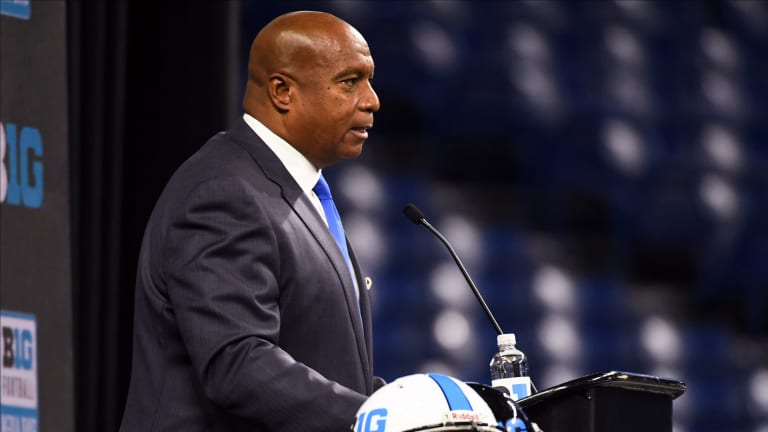 Chicago Bears Chasing Kevin Warren For President and CEO Role
Do the Bears actually make a sound logistical move here?
According to multiple reports, the Chicago Bears are seeking to fill the open President and CEO role after Ted Phillips departs. The frontrunner for the position is the Big Ten Commissioner, Kevin Warren.
Who Is Kevin Warren?
Kevin Warren has a vast array of football-executive experience. He spent several years with the St. Louis Rams, including their Super Bowl championship in 1999.
Warren also spent several years with the Detroit Lions and then from 2005-2019, worked with the Minnesota Vikings. In essence, Warren is an experienced football executive and is quite familiar with the NFC North.
Since leaving Minnesota, Warren was hired as the commissioner of the Big Ten and spearheaded the acquisition of USC and UCLA into the conference. 
The Chicago Bears are desperate for assistance in this area. Fans have longed for the removal of Ted Phillips and the insertion of quite literally any qualified candidate.
However, this is one of the most surprising and non-Bearsy moves in recent history. Multiple sources around the NFL praised Kevin Warren and the Bears alike for pursuing the level of talent he brings.
The Bears have also issued a statement on their search for a new President and CEO as the rumors surrounding Warren begin to swirl. Ian Rapoport shared the statement via Twitter.
If the Bears can secure this hire, it will undoubtedly positively affect the organization. Great things will be on the horizon, like building a modern stadium in Arlington Heights and showing real appreciation for the fans could actually happen.