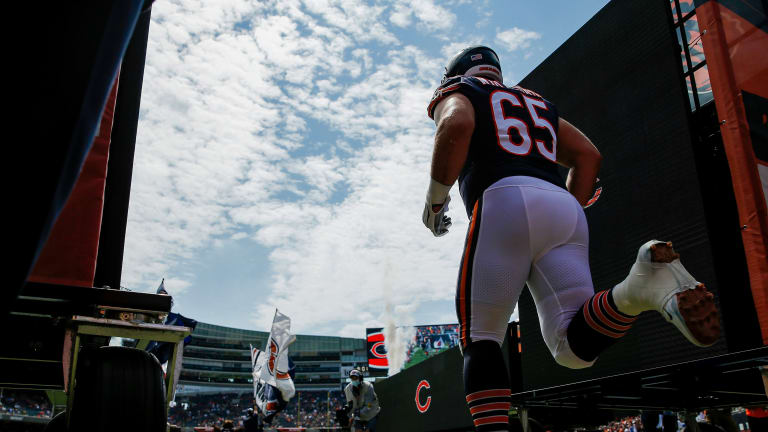 Bears' Cody Whitehair Injured and Could Miss Significant Time
The injuries just keep piling up for the Bears after that loss to the Eagles.
As if the Chicago Bears haven't suffered enough this season, the loss to the Philadelphia Eagles presented even more problems. After several injuries plagued the Bears in the last 24 hours, there is another one to add to the list. According to David Kaplan, Bears offensive lineman Cody Whitehair is dealing with a significant knee injury.
Cody Whitehair Injury
With multiple injuries across every aspect of football, there have been new developments in the health of the Chicago Bears. Some players have a positive prognosis while others are now dealing with serious issues.
David Kaplan did say the Bears haven't commented on Whitehair's status, which is true as of Monday evening. But Kaplan inferred the seven-year NFL veteran could be in danger of missing this Saturday's matchup with the Buffalo Bills.
Obviously, nothing is clear at this point. Matt Eberflus already gave several injury updates earlier on Monday and Cody Whitehair's injury was not discussed. 
The Chicago Bears' offensive line could be a hodgepodge against the AFC-contending Bills if both Cody Whitehair and Teven Jenkins, who's also dealing with an injury, cannot suit up.
But if this knee injury is at all serious, Whitehair could be shut down for the remainder of the season. And since the Bears have long since been mathematically eliminated from the playoffs, there is no need to rush him back for a pointless game.