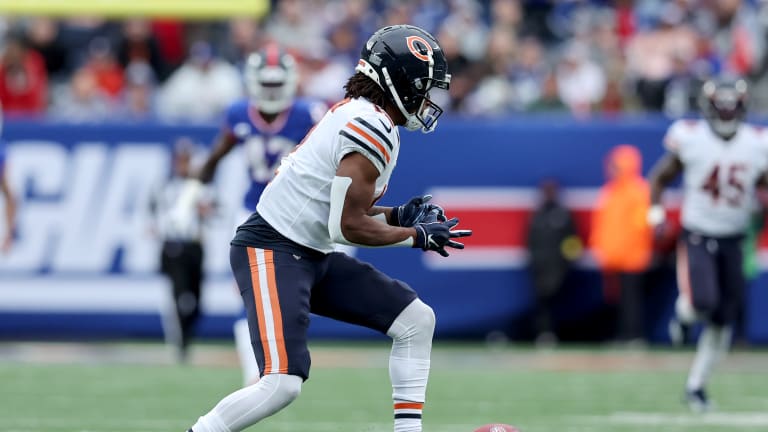 Bears Inactive Players Against Dolphins
There is a surprising name on this list and comes at a good time.
The Chicago Bears are about to take on the Miami Dolphins at Soldier Field and several players are out for the game. There is one surprising name on this list that comes as a healthy scratch. Furthermore, on Miami's sidelines, their new defensive star is in for his debut with his new team.
Chicago Bears Inactives
After a rough start to his NFL career, Chicago Bears rookie wide receiver, Velus Jones Jr., is out for Sunday's game against Miami. There isn't anything wrong with the speedy wideout from Tennessee, other than his questionable play of late, but the Bears ruled him out as a healthy scratch.
Offensive linemen Ja'Tyre Carter and Alex Leatherwood are out for this game, as expected. The Bears recently added Carter to the injury report as he was dealing with an illness and Leatherwood is still working his way back into shape to make his Chicago debut.
But at least the Bears got Cody Whitehair back to put forth their best possible offensive line.
Defensive back Lamar Jackson and tight end Jake Tonges round out the Bears' inactive player list for Sunday's contest at Soldier Field. 
The Bears have a tough task with Miami in town, but it will be even harder with the Dolphins' new defensive star, Bradley Chubb, making his debut.
Miami can score points on offense and got some serious help on defense. The Chicago Bears will need everyone working together to secure this upset victory.