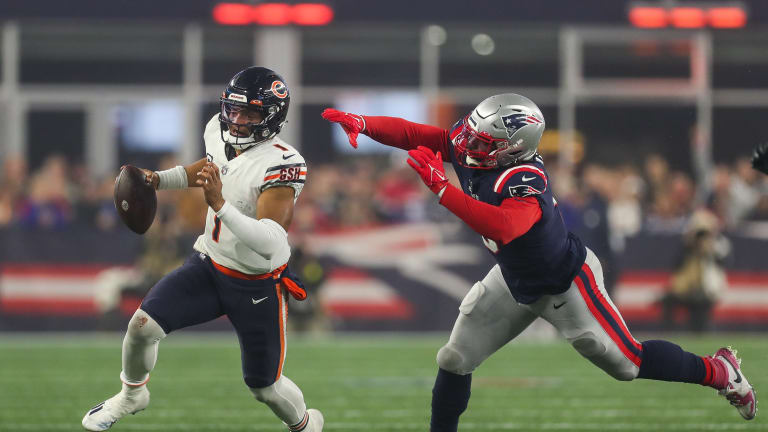 Bears Opening Up The Offense Against Cowboys
Can the Bears utilize Justin Fields to beat Dallas?
As if the Chicago Bears didn't have a tough enough task going up against one of the greatest coaches of all time last Monday night, they face one of the best defenses in the NFL not even a week later. The Dallas Cowboys, and specifically Micah Parsons, present a unique and daunting challenge for Justin Fields and the Bears' offense.
How The Chicago Bears Surprise Dallas
Justin Fields can dictate the pace and flow of this game. In the Week 7 win over New England, Fields had the best game of his young career. With over 80 yards on the ground and 179 through the air, the Chicago Bears quarterback was able to control the game.
NFL Insider, Ian Rapoport, described how the Bears' offense can do that exact same thing in Week 8 against Dallas.
The Cowboys have one of the best young pass rushers in the entire NFL in Micah Parsons. In 23 games over his first one-and-a-half years in the league, Parsons has 21 sacks and five forced fumbles.
The 23-year-old former Penn State teammate of the Bears' own Jaquan Brisker is quite literally a one-man wrecking crew and can alter the state of any game.
But as Rapoport stated, the Chicago Bears offensive line was extremely physical against New England, and that directly led to their success. If the Bears can do that again on Sunday against the Cowboys, they should be able to control the tempo of the game enough to squeak out a surprise victory.