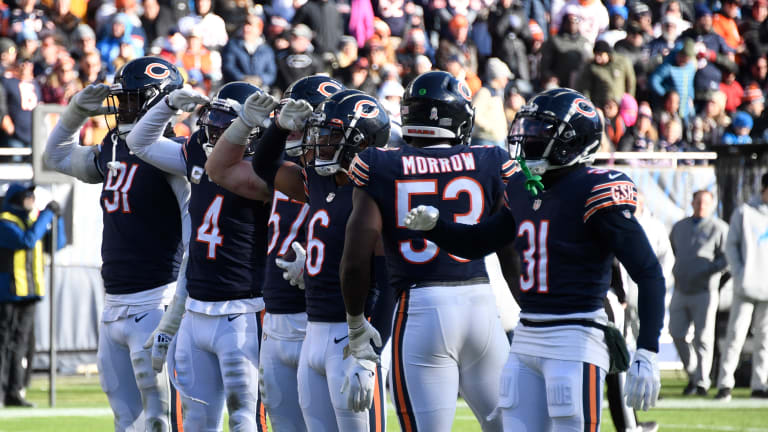 Bears Pull Off A Rare Embarrassment
Not many things are more Bears-like than achievements like this.
It's been three straight weeks of complicated feelings for the Chicago Bears. While they simultaneously lose important players and finally show a competent offense, the emotions have run high. Sunday's loss to the Miami Dolphins marks the Bears' third loss in a row. But for once, it doesn't feel as bad as it usually does.
The Chicago Bears Rare Feat
At Soldier Field on Sunday, the Bears became the first team in NFL history to score 29 points or more and lose in three straight games. Losing to Detroit 31-30 in such a heartbreaking fashion is hard enough but it comes with the extra nugget of 'Bears-ness'.
The last three weeks have been unique for Bears fans. Starting with the oddly-built confidence after dismantling New England, the vibe was different. But the Bears got humbled very quickly the very next week,
Week 8 Loss In Dallas
In Week 8, the Bears were coming off an impressive win on Monday Night Football over the New England Patriots. But the Dallas Cowboys were a completely different animal. The Bears scored an impressive 29 points but lost by 20 as they couldn't stop Dallas on offense.
The Bears were quickly outmatched and couldn't find an answer for Dallas. Micah Parsons made his name very well-known and although Justin Fields had a great day with three total touchdowns, the weaknesses on the Bears' defense were clear.
Week 9 Loss To Miami
After Chicago's defense let Dallas walk right through them, the Miami Dolphins appeared to be a much tougher opponent than the Bears thought. This became clear as Miami's offense ignited fast. 
But the Bears held their ground in this game and put up some incredible numbers. Justin Fields had a historic day, breaking Michael Vick's record and yet, it still wasn't enough.
Once again, the Chicago Bears' defense couldn't give the offense enough help. Allowing Miami to score 35 points in response to putting up over 30 yourself is an atrocity. The Bears never put up big points and when they pull it off, it's usually accompanied by a victory.
This is a new era of Bears football and as we get used to the offense getting better, we're going to have to adjust to a declining defense. Faith in Matt Eberflus and Ryan Poles is all we can muster now.
With the bad achievement comes a Bears fanbase that's finally feeling better about the team, at least on one side of the ball. For once, fans can show pride in the offense and hope they're witnessing the dawn of the new-look Chicago Bears.