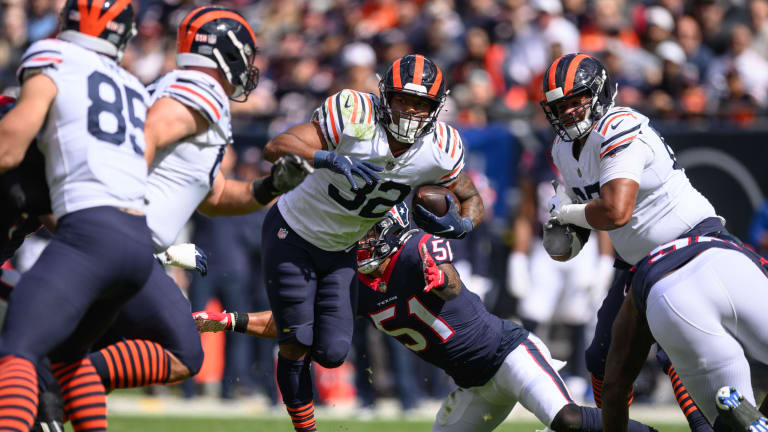 Bears RB David Montgomery Leaves Game With Injury
David Montgomery headed to the locker room in the first quarter.
Chicago Bears running back, David Montgomery, left Sunday's game against the Texans in the first quarter. According to Alex Shapiro of NBC Sports Chicago, the Bears are calling it a knee/ankle injury and Montgomery is doubtful to return.
Montgomery ended up at the bottom of a pile and another player rolled onto his right leg. He left the game and headed to the locker room. Khalil Herbert came into the game as the lead running back in his place.
The Bears will also likely be without Byron Pringle who suffered a calf injury. He headed to the locker room as well and the Bears list him as doubtful to return against the Texans.
The struggling Chicago Bears offense is already facing adversity and needs some serious help to correct the course they're currently on.