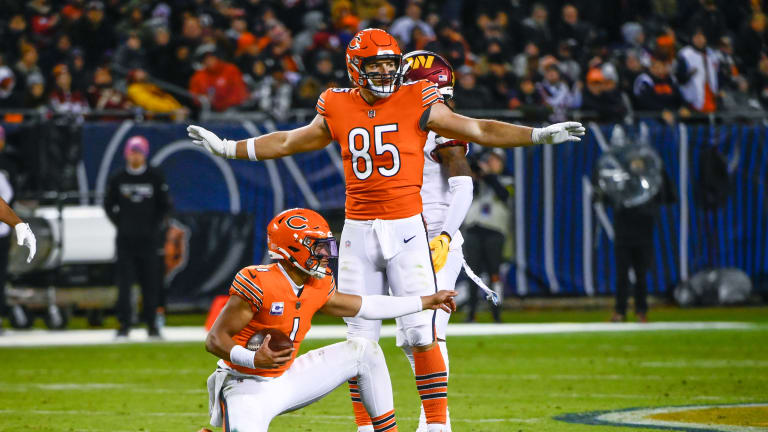 Bears Release Unbelievable Injury Report
No, your eyes are not deceiving you.
The Chicago Bears are slated for their second consecutive primetime matchup on Monday. When they travel to New England to take on a Patriots team led by Bill Belichick on the brink of becoming the second-winningest coach in NFL history, the Bears might just be at full strength.
Bears Injury Report
On Thursday afternoon, the Bears revealed the long-awaited injury report ahead of their Monday Night Football matchup. Because of the mini-bye the Bears are currently riding from last week's Thursday Night Football loss to Monday's game, this is the first injury report of the week.
Astonishingly, the Chicago Bears had no injuries to report on Thursday. This is a bit of a surprise considering the nature of football. It's also surprising to see this after the Bears have been riddled with injuries all season long.
Last week against Washington, Justin Fields got hit often and hard. He was shaken up on several plays and was unofficially questionable.
Likewise, offensive lineman, Lucas Patrick, was shaken up against the Commanders and the Bears were evaluating him for a concussion. Furthermore, during that same game, Teven Jenkins was dealing with a potential shoulder injury and was questionable to return.
They did return to the game against Washington however, and after a few well-deserved days off to rest, it appears the Bears are at full strength.
There are still several days before Monday's game, so this could change at a moment's notice. But it's a refreshing good sign to see the Chicago Bears actually sporting health.