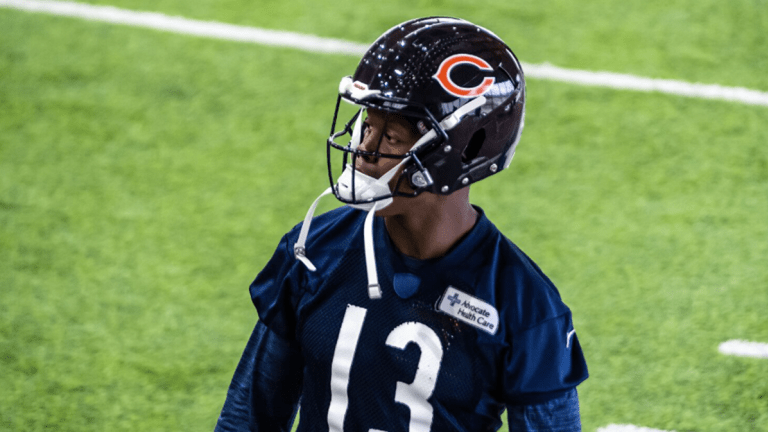 Bears Roster Moves: Byron Pringle Is Back
Justin Fields will get another offensive weapon before kickoff with Detroit.
The Chicago Bears have been without Byron Pringle since week three. His ankle injury was terribly timed and undoubtedly altered their approach on offense. But heading into Sunday's matchup with the Detroit Lions, the Bears' offense is getting more comfortable.
Adding Chase Claypool and really opening up the game plan against the Dolphins with Cole Kmet and Fields' rushing ability was a step in the right direction. But now they get another piece back making them even more dynamic.
Can Byron Pringle help the Bears get back in the win column against Detroit?
Bears Roster Moves
The Bears activated Pringle today and also elevated two others off the practice squad: defensive end Gerri Green and cornerback Harrison Hand. With Chicago's defense being a weakness recently, it would be no surprise to see Matt Eberflus shake things up.
The two defensive players are likely just depth pieces but the inability to stop scoring in Week 9 is enough to warrant any possible changes.
One of the focuses of the 2022 Bears is the development of Justin Fields and improving the offense. So far, it appears that they're doing just that, and with plenty more impressive passing plays than we're accustomed to. 
However many wins that equate to remains to be seen but at least for once fans can show pride in a Chicago Bears offense.