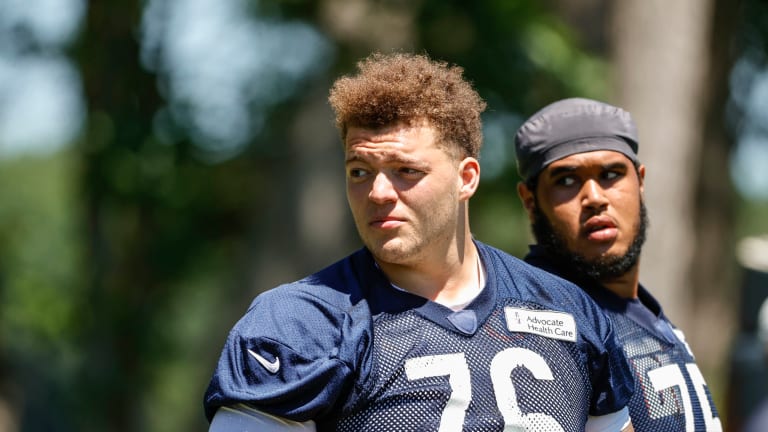 Bears Teven Jenkins Carted Off With Injury
The Bears second-year offensive lineman was taken off the field after a collision.
The Chicago Bears were already down several offensive linemen heading into this matchup with the Philadelphia Eagles. But early in the first quarter at Soldier Field, Teven Jenkins went down with an injury. 
Teven Jenkins' Injury
The medical staff immobilized Jenkins' neck before carting him off the field and he appeared to be writhing in pain. The Bears said that Jenkins is dealing with a neck injury and will miss the rest of the game.
When Jenkins collided with the Eagles' defenseman, it didn't look extremely violent. It's also possible that whatever happened in the play aggravated Jenkins' previous back injury.
The good news is that Jenkins was responsive and talked with the medical personnel. This injury is unfortunate as Teven Jenkins has been playing much better lately and was highly rated in the league.