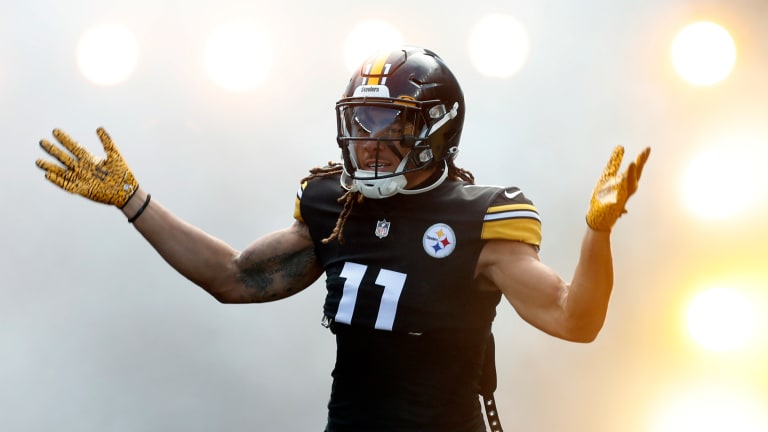 NFL World Reacts to the Bears Trade for Chase Claypool
Bears and Steelers fans seem satisfied with the move. Packers fans, on the other hand...
Chicago Bears' GM Ryan Poles has been busy making moves at the NFL trade deadline. On Monday, the Bears traded linebacker Roquan Smith to the Baltimore Ravens. It was a tough but excepted move for Bears fans.
Then on Tuesday, Poles traded one of his 2023 second-round draft picks to acquire WR Chase Claypool from the Pittsburgh Steelers. There were many different perspectives from around the league.
Bears Fans Are Pumped About Chase Claypool
Steelers Fans Satisfied With The Move
The Pittsburgh Steelers are reeling with a 2-6 record, which slots them in the basement of the AFC North standings. The Terrible Towel wavers are looking toward the future, so they seem to view the Claypool trade as a positive step in the team's rebuilding efforts.
Packers Fans Upset
According to reports as of Tuesday morning, the Green Bay Packers were the front-runner to land Chase Claypool. They were in desperate need of receivers to surround Aaron Rodgers with. Let's just say Packer fans were displeased when the Chicago Bears came away with Claypool.