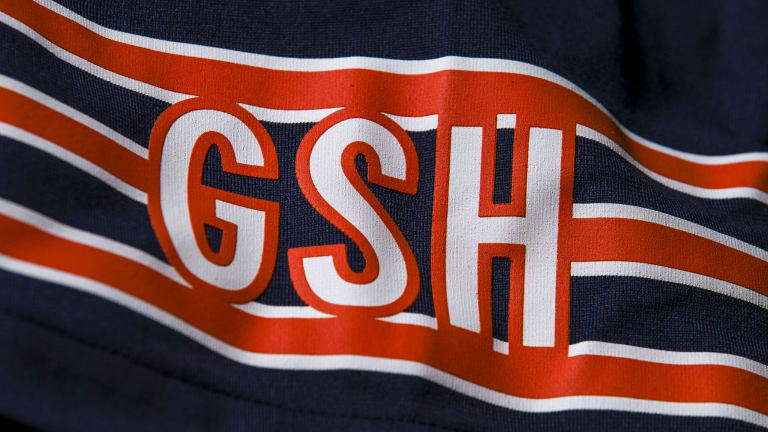 Chicago Bears 2023 Opponents
A look ahead at the opponents the Bears will face in 2023.
The 2022 NFL regular season is coming to an end. Which also means Sunday will mark the last time we see the Chicago Bears take the field against another opponent until preseason starts next August. 
That will be eight long months and even though they're tough to watch we all crave Bears football. However, the offseason will be jam packed and Bears fans will be at edge of their seat. Not only does GM Ryan Poles have approximately $120M to spend but he also has the No. 1 pick locked in. 
However, once the Super Bowl concludes, everyone will get juiced up for the Draft Combine in late February. Then comes Free Agency and the new league year opening up on March 15. Next, a month late will come the 2023 NFL Draft. Followed by rookie mini-camp, mini-camp, training camp, and then pre-season.
As of now, nobody knows who they're playing for the tune up games. However, each team is aware of most of their opponents next season.
But, don't forget there are 17 games now. Therefore an uneven home/away split occurs. Which rotates every year.
2021: 8 home games, 9 away games
2022: 9 home games, 8 away games
2023: 8 home games, 9 away games
So here is a look at the Bears' opponents in 2023. 
Home Games
NFC North (3 games)
Detroit Lions

Last Meeting In Chicago: November 13, 2022
Result: L, 30-31
All-Time Series: Bears lead 104-77-5
Green Bay Packers

Last Meeting In Chicago: December 4, 2022
Result: L, 19-28
All-Time Series: Packers lead 105-95-6 
Minnesota Vikings

Last Meeting In Chicago: January 8, 2023
Result: L, 13-29
All-Time Series: Vikings lead 65-57-2
NFC South (2 games)
Atlanta Falcons

Last Meeting In Chicago: September 10, 2017
Result: L, 17-23
All-Time Series: Bears 15-14-0
Carolina Panthers

Last Meeting In Chicago: October 22, 2017
Result: W, 17-3
All-Time Series: Bears lead 7-4-0
AFC West (2 games)
Denver Broncos

Last Meeting In Chicago: November 22, 2015
Result: L, 15-17
All-Time Series: Tied 8-8
Las Vegas Raiders

Last Meeting In Chicago: October 4, 2015
Result: W, 22-20
All-Time Series: Tied 8-8
NFC West 4th Place (1 game)
Arizona Cardinals

Last Meeting In Chicago: December 5, 2021
Result: L, 22-33
All-Time Series: Bears lead 57-29-6
Away Games
NFC North (3 games)
Detroit Lions

Last Meeting In Detroit: January 1, 2023
Result: L, 10-41
All-Time Series: Bears lead 104-77-5
Green Bay Packers

Last Meeting In Green Bay: September 18, 2022
Result: L, 10-27
All-Time Series: Packers lead 105-95-6
Minnesota Vikings

Last Meeting In Minnesota: October 9, 2022
Result: L, 22-29
All-Time Series: Vikings lead 65-57-2
NFC South (2 games)
New Orleans Saints

Last Meeting In New Orleans: January 10, 2021 (Wild Card game)
Result: L, 9-21
All-Time Series: Saints lead 18-15-0
Tampa Bay Buccaneers

Last Meeting In Tampa Bay: October 24, 2021
Result: L, 3-38
All-Time Series: Bears lead 40-21-0
AFC West (2 games)
Kansas City Chiefs

Last Meeting In Kansas City: October 11, 2015
Result: W, 18-17
All-Time Series: Bears lead 7-6
Los Angeles Chargers

Last Meeting At Chargers: November 9, 2015
Result: W, 22-19
All-Time Series: Bears lead 7-6
NFC East 4th Place (1 game)
Washington Commanders

Last Meeting In Washington: September 23, 2019
Result: W, 31-15
All-Time Series: Commanders lead 27-24-1
AFC North 4th Place (1 game)
Cleveland Browns

Last Meeting In Cleveland: September 26, 2021
Result: L, 6-26
All-Time Series: Browns lead 10-7-0