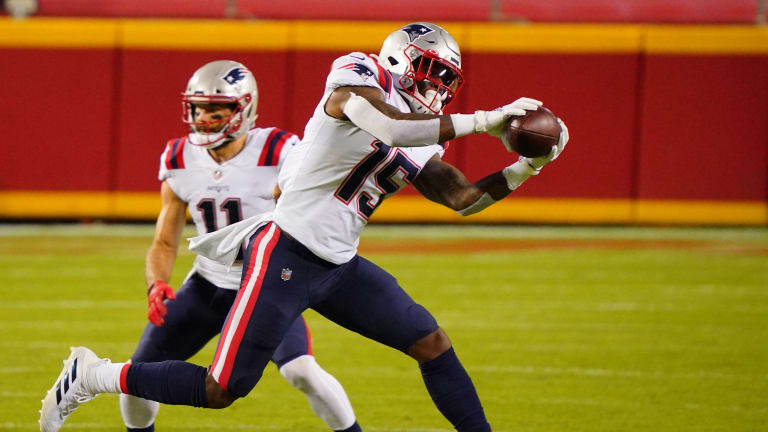 Chicago Bears Activate WR N'Keal Harry Off Injured Reserve
The big-bodied receiver will likely make his Bears debut Thursday against the Commanders.
It looks like the Chicago Bears will be getting some much-needed wide receiver help ahead of Thursday's showdown with the Washington Commanders. The Bears activated N'Keal Harry off injured reserve Monday.
The Bears traded for Harry during the offseason. They acquired him from the New England Patriots for a 2024 seventh-round pick. Harry was a former first-round pick of Bill Belichick. The Patriots drafted him in 2019 and he spent three seasons in New England.
No, Harry will not solve all of the Bears' wide receiver issues. But he does bring some size and tenacity that the current group seems to be lacking.
Harry is a big-bodied receiver. He stands at 6-foot-4 and weighs 225 pounds. His frame will give quarterback Justin Fields a big target within the red zone.
When asked about N'Keal Harry, Fields said he can win matchups with smaller defensive backs and he'd be able to throw more "50-50" balls to him due to his size. The more help Fields can get right now, the better. Let's hope Harry has a productive season.