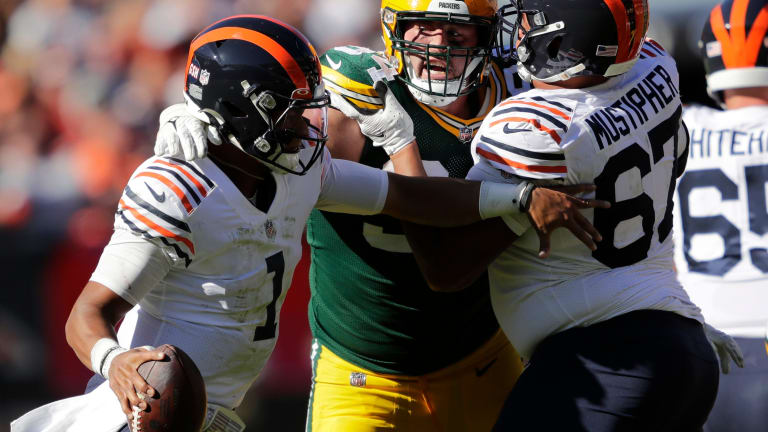 Sam Mustipher to Start at Center for Bears
Mustipher will start at center after the Bears experimented with Lucas Patrick during practice this week.
Prior to Week 3 kickoff against the Houston Texans, reports indicate the Chicago Bears will keep Sam Mustipher in his starting role at center.
This comes as a bit of surprise given his struggles. In Week 2 against the Packers, Mustipher got manhandled by Kenny Clark.
Earlier in the week, the Bears gave Lucas Patrick some snaps at center. He played there last season and had just gotten the cast removed from his hand this week.
Patrick has currently been splitting time with Teven Jenkins at right guard. Jenkins has given the coaching staff some confidence and it seems he will start getting more looks at RG.
While Sam Mustipher will begin the game at center, don't be surprised if the Chicago Bears shake things up during the game. Justin Fields can not spend another week on his back.