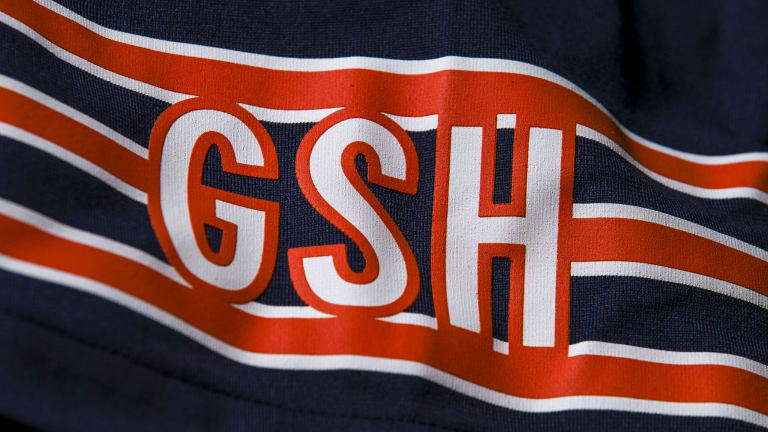 Bears' First Injury Report of Week 4 Sparks Concern
Following a close win over the Houston Texans, the number of names on the Bears' injury report has grown in Week 4.
The Chicago Bears and their fans are still excited over a 2-1 start despite the offense not playing as well as they possibly could. However, with the questionable New York Giants on the schedule in Week 4, a full set of reinforcements is something the Bears could use heading to the Meadowlands. However, Wednesday's injury report provides anything but comfort in regard to the team's health. 
Seven Bears gracing the injury report is far from comforting. However, it is encouraging that three players practiced in a limited capacity on Wednesday. Roquan Smith was dominant on Sunday, meaning his limited practice might be an effort to rest him a bit. But, he was listed with a hip injury in Week 3. In Week 4, it is now a quad injury, which will be something to monitor. However, Ryan Griffin and Velus Jones Jr. practicing on Wednesday gives hope we might see them against the Giants. 
A few notable names did not practice on Wednesday. Matt Adams and Dane Cruikshank were both injured for Week 3 and did not play. That said, their returns will certainly be welcomed on the defensive side of the ball. In addition, no Jaylon Johnson once again and no David Montgomery sparks further concern. 
The Bears were without Johnson in Week 3, but the defense managed to play well and help seal a victory. However, Johnson is playing at an elite level and having a weapon such as him in the secondary is beneficial for the pass defense. 
On the other side of the ball, Montgomery was injured early in Sunday's win. In his place, Khalil Herbert ran for 157 yards on 20 carries and two touchdowns. Although Montgomery is important to the offense, it is nice knowing Herbert can carry the load if necessary. 
Expect Roquan Smith to play on Sunday. That said, keep an eye on all the other names. There is a real possibility that Velus Jones Jr. finally makes his regular season debut in Chicago. Don't forget, Byron Pringle is now on the IR, meaning Jones Jr.'s return is highly anticipated for depth.