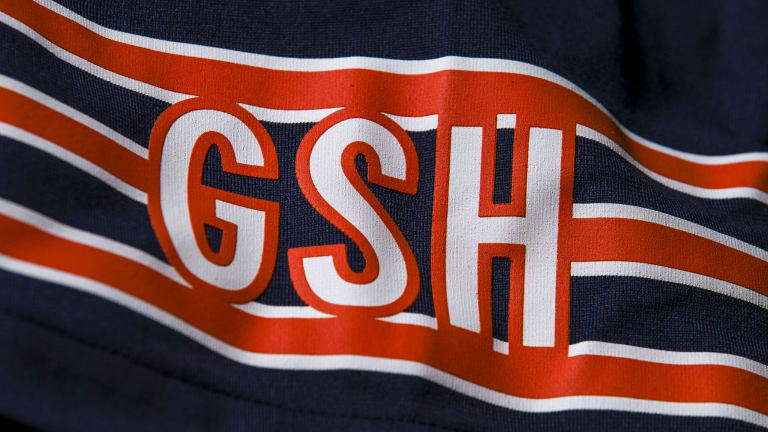 Bears Injury Report: Black and Blue Defense
The Bears' first injury report for Week 10 is full of defensive players.
Although Sunday's game resulted in a loss, Chicago Bears fans are more optimistic than ever about the direction of the team. Entering this week, fans might feel optimism that the Bears could pick up their fourth win of the season against the Detroit Lions at Soldier Field. 
Ten weeks into the season, injuries are inevitable. In this case, the side of the ball that needs as many healthy bodies as possible (the defense) is the only side of the ball gracing the first injury report this week. 
As noted above, a variety of players on the defensive end were either limited or did not practice on Wednesday. That said, it appears DB Josh Blackwell has a chance of playing after being limited, and DB Dane Cruikshank will be back assuming he gets over his illness. However, the other two injuries are concerning. 
Kindle Vildor left Sunday's loss early after injuring his ankle on a play in the endzone. It ultimately was defensive pass interference against Vildor, but he took the worst end of the play. He did not return for the Bears against the Dolphins. Although Kyler Gordon can step into his place opposite of Jaylon Johnson, you'd hope the Georgia Southern product is healthy sooner than later. Although not perfect, he's taken big steps forward as a NFL DB in 2022.  
As for Al-Quadin Muhammad, the Bears need help at defensive end. After shipping Robert Quinn to Philadelphia, Dominque Robinson and Trevis Gipson serve as the top two ends without Muhammad. Muhammad's experience in Matt Eberflus' defense is helpful for the pair of youngsters, so losing him on the field might make the Bears pass rush worse than what it was in the 35-32 loss on Sunday. 
What's On Tap for the Bears?
The Bears welcome the Lions to Soldier Field this Sunday for a Noon CST kickoff. With a below-average defense and struggling offense, the Lions present a formidable opponent that the Bears can pick up a win against. However, injuries on defense for the Bears could mean a shootout of sorts on the lake.