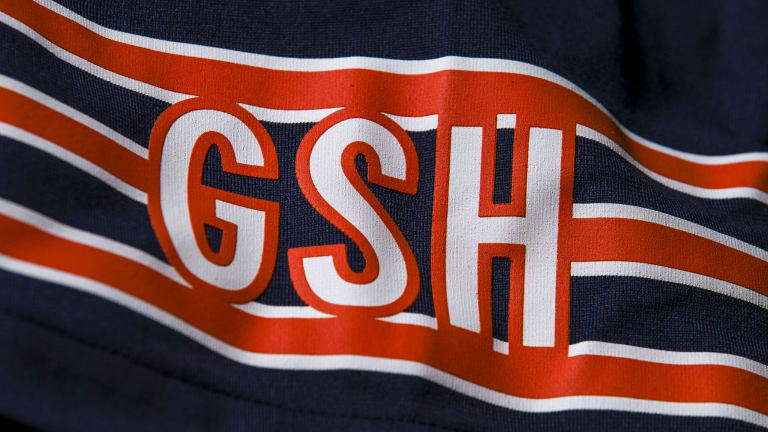 Bears Injury Report: Important Names in Week 11
The Bears' first injury report of Week 11 includes some very notable names.
The Chicago Bears are coming off a bit of an embarrassing loss in Week 10. The Bears fell 31-30 to the Detroit Lions at Soldier Field, although Justin Fields continues to will the offense to roughly 30 points per game. A costly pick-six, among other defensive mishaps, left the Bears with a 3-7 record. 
Speaking of costly, Week 11 opens with a costly list of injuries in the event those on the report do not suit up this Sunday. As it stands, Cole Kmet, David Montgomery, and Teven Jenkins, among others, did not practice on Wednesday. 
Defensive backs Dane Cruikshank and Kyler Gordon were limited participants. Cruikshank missed time in practice last week, but suited up against the Lions. Gordon is a new face on the injury report. Ideally, if both practice in full on Thursday or Friday, they'll suit up on Sunday. 
The list of names who did not practice is much longer, and much more concerning. Teven Jenkins, Al-Quadin Muhammad, and Kindle Vildor have still not practiced after missing Sunday's loss. However, they're now joined by Cole Kmet and David Montgomery as non-participants. 
Although Muhammad hasn't made a massive difference for the Bears' pass rush this season, his leadership is appreciated. Vildor and Jenkins' absences are felt in their respective positions as well. However, losing Montgomery and Kmet this week would be detrimental with the Falcons on the schedule. 
Although Montgomery is an important piece of the backfield, he's even more important now that Khalil Herbert is on the IR. As for Kmet, he has emerged over the last few weeks for the Bears with five touchdowns in his last three games. Losing both offensive weapons will only put Justin Fields further behind the metaphorical eight ball. 
The Bears travel to Atlanta to take on the Falcons on Sunday, November 20. The noon kick-off will be played at Mercedes-Benz Stadium.