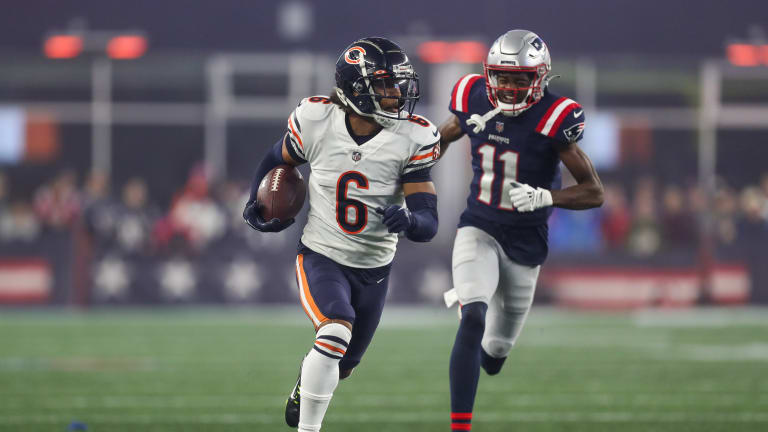 Kyler Gordon Pops Up on Bears Thursday Injury Report
The rookie defensive back was limited Thursday due to a groin injury.
As the Chicago Bears trudge to the finish line of the 2022 season, injuries are aplenty. A lengthy Thursday injury report saw a few players improve, others regress, and a couple of new names emerge. Notably, rookie defensive back Kyler Gordon was limited Thursday due to a groin injury after not appearing on Wednesday's list.
Additionally, Angelo Blackson (illness) did not practice after not being listed on Wednesday's report. Justin Fields (hip - ruled out), Jaylon Jones (concussion), Patrick Scales (neck), and Sterling Weatherford (illness) were the other players that did not practice.
On a positive note, Jaquan Brisker practiced in full Thursday after missing Wednesday's session due to personal reasons. Also, Trevon Wisco (ankle) practiced in full after being limited Wednesday.
Ja'Tyre Carter (back) and Dante Pettis (head) continued to trend in the right direction with full participation for the second straight day.
The Chicago Bears will deploy an extremely limited cast of characters Sunday in Week 18 against the Minnesota Vikings. But that may be for the best in the long run as the No. 1 draft pick is still in play.