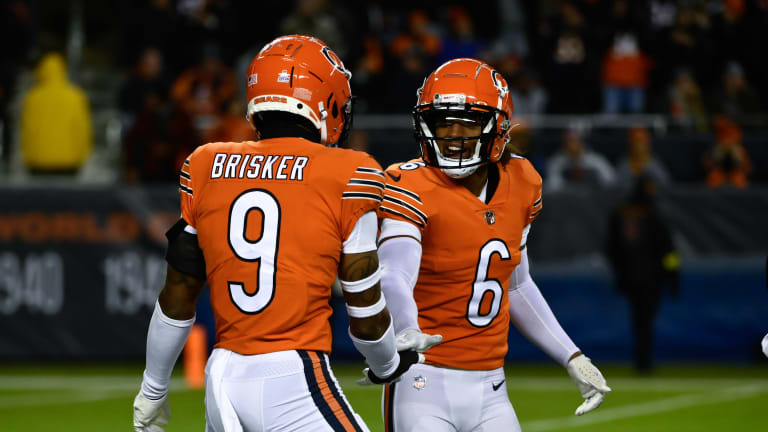 Bears' Gordon, Brisker Removed from Concussion Protocol
After missing the last few games, Bears rookies Kyler Gordon and Jaquan Brisker have been removed from concussion protocol.
For the last three games or so, the Chicago Bears' defense has been depleted by injuries. Aside from Eddie Jackson's major injury, the Bears have been without top rookies Kyler Gordon and Jaquan Brisker due to concussions. However, on Monday, head coach Matt Eberflus shared that both players have been removed from concussion protocol. 
Ideally, this means both players will return to the starting lineup for the Bears' Week 15 battle with the Philadelphia Eagles. This will be a big matchup with the NFL's best team coming to Soldier Field, meaning the defense being as close to full strength as possible will be a necessity. 
In addition, allowing Gordon and Brisker to continue growing and developing as rookies is key. Without Eddie Jackson on the field, Brisker will have a greater impact from the safety position. Add in Gordon's impact from the slot and the Bears' are near full strength in the secondary. Hopefully Jackson returns before season's end so the unit can have some time together as a whole. 
The key will be watching this week's injury reports. If Gordon and Brisker are listed on it, then hope for full participation all week. If that occurs, they will play. However, if neither are listed on the report, then fans can fully expect their return on Sunday against the Eagles. 
In the end, it's good to see the Bears' defense getting healthy during the bye week.