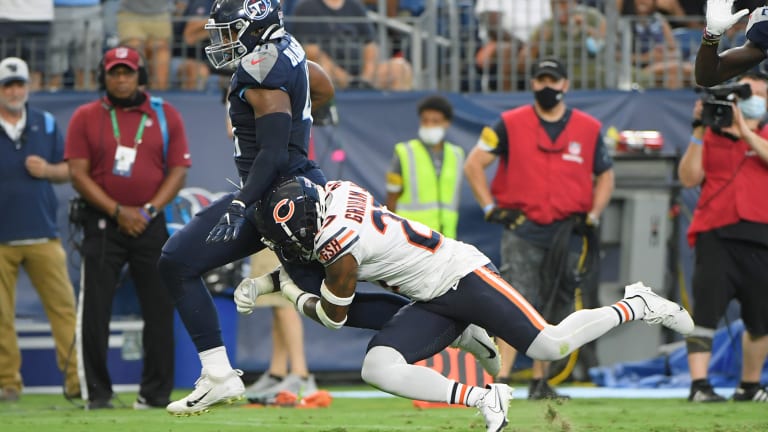 Bears Lost One Practice Squad DB, Sign Another
The Bears lost one of their practice squad corners and replaced him with another on Tuesday.
The Chicago Bears started a new league week with a few small roster moves on Tuesday. With Week 2 on the horizon, the Bears lost one of their corners on the practice squad. According to reports, CB Thomas Graham Jr. was signed off the Bears' practice squad by the Cleveland Browns. 
Graham Jr. had a nice season for the Bears in 2021. Although only appearing in four games, Graham Jr. made one start and impressed for the Bears. He recorded 13 tackles and four pass defended in limited action. The 2021 draft pick showed promise, but failed to make the initial 53-man roster in 2022. 
That said, the Browns like the Oregon product enough to sign him off the Bears' practice squad. To replace Graham Jr. on the practice squad, the Bears have inked DB Harrison Hand. 
Hand was a 2020 fifth-round pick by the Minnesota Vikings out of Temple. Hand has 22 career tackles and one interception to his name. Now, he joins another NFC North franchise as a practice squad player. 
As of now, injuries will likely be the only thing that gets Hand on the field. However, the Bears' defensive backfield played incredibly well on Sunday in their win over the San Francisco 49ers. Hand provides a quality replacement on the practice squad after losing Graham Jr. to the Browns, reaffirming their depth.