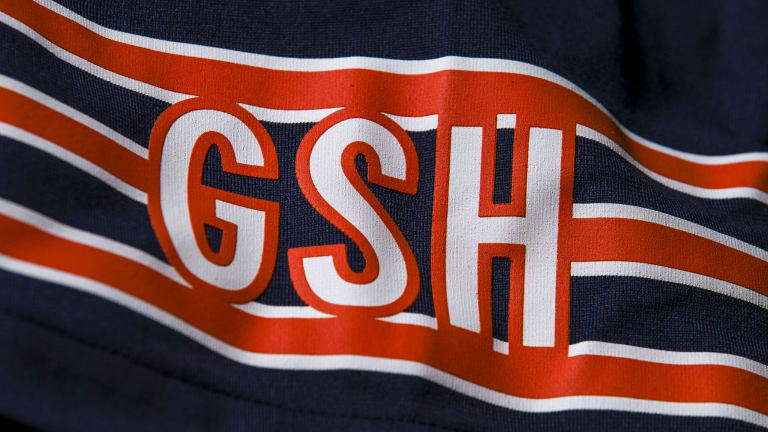 Bears Make Flurry of Roster Moves in Wake of Injuries
The Bears sent Darnell Mooney and Eddie Jackson to the IR on Tuesday, with two corresponding moves to fill their roster spots.
This weekend was a brutal hit to the health of the Chicago Bears. On Tuesday, the team began taking the necessary measures to address those injuries. With Darnell Mooney requiring surgery, and Eddie Jackson facing a significant foot injury, the Bears placed both of them on IR. In addition, the team added safety A.J. Thomas from the practice squad. 
The IR move doesn't mean the season is over for Eddie Jackson, unlike Mooney. Jackson's injury is significant, but a second opinion should give more clarity regarding his possible return. The addition of A.J. Thomas gives the Bears healthy bodies after both Dane Cruikshank and Jackson left with injuries in Sunday's game. Elijah Hicks and DeAndre Houston-Carson served as the team's safeties. 
In addition to the IR moves, it appears the Bears are bringing in another safety off the market. Per reports from Adam Schefter, the Bears are signing safety Adrian Colbert. 
Colbert is in his sixth season at the pro level, having played for the San Francisco 49ers, Miami Dolphins, New York Giants, New York Jets, and Cleveland Browns. Colbert spent the most time with the 49ers, having played 21 games over two seasons from 2017-18. 
Colbert's best seasons were with the 49ers and Dolphins, but he has made starts in his career for every team except Cleveland. Although this move won't move the needle late in the season, it is encouraging having another veteran to join a mostly young safety group. 
UPDATE: Colbert is being signed to the practice squad, per the Chicago Bears.