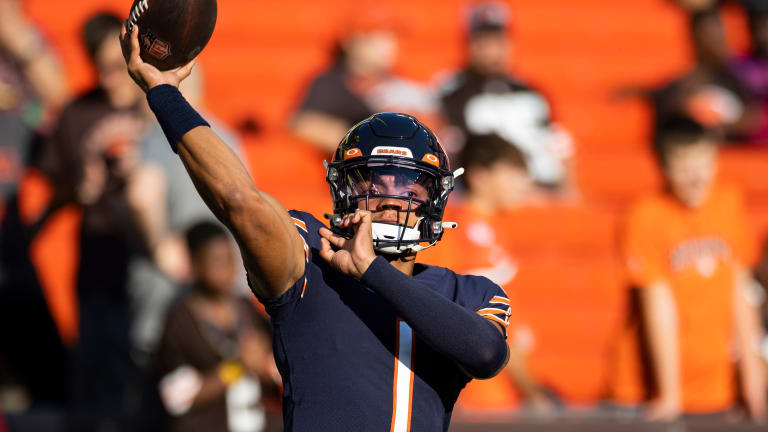 Bears Officially Announce Their 4 Permanent Captains
The Bears have revealed the four players who will wear a captain's "C" for the whole season. Each week a fifth honorary captain will join them.
The Chicago Bears have their four permanent captains selected for the 2022-23 NFL season. Per Head Coach Matt Eberflus, Justin Fields, Cody Whitehair, Robert Quinn, and Roquan Smith will serve as captains this season. 
Worth mentioning, we predicted all four captains in our prediction article earlier this week. Yes, we said either Whitehair or Lucas Patrick could receive the honor, but one of the longest tenured Bears in Whitehair is the right choice. 
In addition to the four permanent captains each week, Coach Eberflus indicated a fifth honorary captain will be selected at the beginning of the week. For Week 1, the Bears announced that running back David Montgomery will serve as the fifth captain. Check out the video from the announcement. 
Naming captains gives the team a sense of direction for the upcoming season. Four leaders have been identified by the team and will now lead through 17 games. In addition, allowing a fifth honorary captain to earn some respect and recognition will motivate guys to be on the field for the coin toss each week. 
Now that the captains are set for Week 1, the Bears can focus their attention on defeating the San Francisco 49ers at Soldier Field. With a beautiful 12:00 p.m. start, the Bears will look to begin the Poles/Eberflus regime with a win. Ideally, the five captains will be players that can make a massive difference in Sunday's outcome.