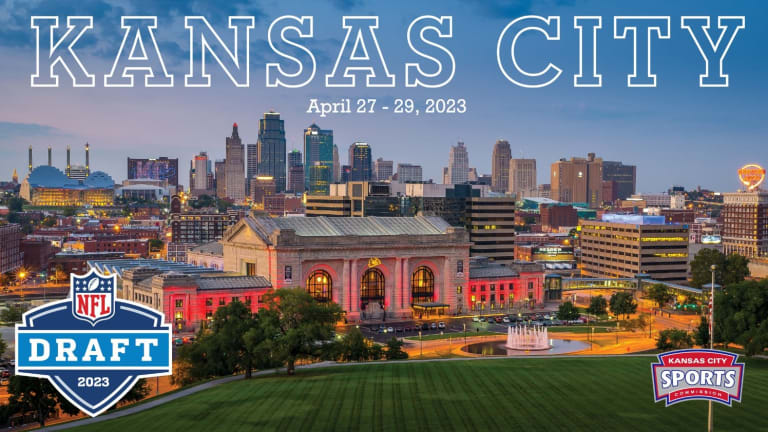 The Chicago Bears Path to the #1 Overall Pick in the 2023 NFL Draft
The Chicago Bears have a clear path to the #1 overall pick in the 2023 NFL Draft. It will require some help.
There are only two weeks left in the 2022 NFL season. A bunch of teams are looking ahead to the playoffs or are at least trying to get in. While the rest are planning ahead for their off-season. These teams are looking to improve their rosters in order to be one of the few in the playoffs next year. 
The Chicago Bears are the latter. As it stands, they're 3-12 with zero chance at the playoffs. In fact, their record is so bad that they're currently locked into the #2 pick in the 2023 NFL Draft. However, there's a caveat. The #1 pick is still in play and there are two games left. 
The only team ahead of them is the 2-12-1 Houston Texans. The tie is essentially a half-win. So the Texans can be looked at as a 2.5-12.5 team. This means the Bears are only 0.5 games behind them.
Chicago's last two games are:
Week 17: at Detroit Lions
Week 18: vs. Minnesota Vikings
Meanwhile, Houston's remaining two games are:
Week 17: vs. Jacksonville Jaguars
Week 18: at Indianapolis Colts
In order for the Bears to claim the #1 overall pick, two things need to happen. First, they have to lose out. Which quite frankly is very possible.
Then, they need some help. The Texans have to win AT LEAST one of their last two games. 
Again, is very possible. Houston has been a highly competitive team the last few weeks and has taken a handful of teams to the brink.
Week 14: Lost, 23-27 at Dallas
Week 15: Lost, 24-30 in OT vs. Kansas City
Week 16: Won, 19-14 at Tennessee
They can easily take the Jaguars (7-8) on. A team they beat back in Week 5, 13-6. 
As for the Colts (4-10-1), well they've been in a tailspin. Losers of five straight and 1-8 in their last nine. In this span, they fired HC Frank Reich and hired ESPN analyst and their former center Jeff Saturday, who had zero experience as a coach. Now, they're without RB Jonathan Taylor and their QB situation has been a mess. They've gone through Matt Ryan (12 games), Sam Ehlinger (2 games), and now Nick Foles (2 games).
The last time the Texans played the Colts was in Week 1. These two teams finished tied 20-20. HC Lovie Smith even shared his thoughts on his team tanking for the #1 pick. 
What a gift that would be for Lovie Smith to give his former team, the Chicago Bears, the #1 overall pick by not succumbing to tanking. 
Say what you will, but the Bears landing the top pick in the 2023 NFL Draft is a very real possibility. If they do get it, it'll be up to GM Ryan Poles to maximize that value.