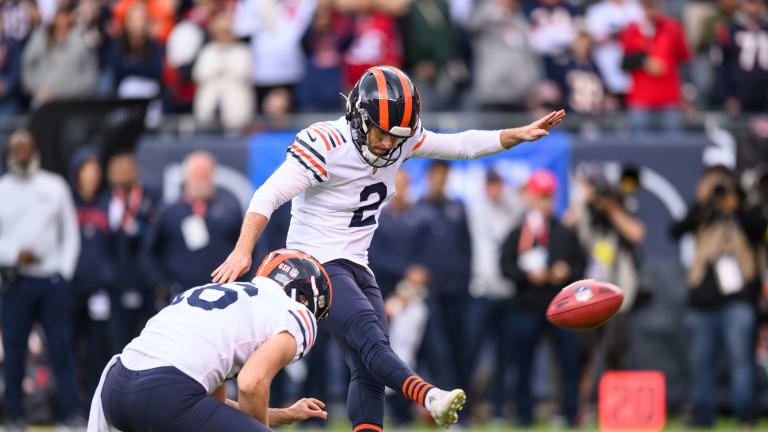 Bears Release Kicker Michael Badgley, Cairo Santos Is Back
The lone scorer of the Bears' points on Sunday has been released.
The Chicago Bears lost to the New York Giants on Sunday and only scored a weak 12 points. Those points came entirely from the foot of Michael Badgley, who the Bears signed a day prior with Cairo Santos out.
Now that Santos is back, the Bears have released Michael Badgley from the practice squad. 
Cairo Santos
Leading up to the week four matchup with the Giants, Cairo Santos was absent from the Chicago Bears due to personal reasons. He missed several days of practice after being a solid piece of the Bears' special teams squad for three years.
Santos' near 90% consistency over those three years has been a breath of fresh air considering the Bears' struggles at the position prior.
Although Michael Badgley performed well on Sunday, the Bears will get back their starting kicker and the comfort level attached to his skills.
The Chicago Bears travel to Minnesota for their week five matchup with the Vikings this Sunday.