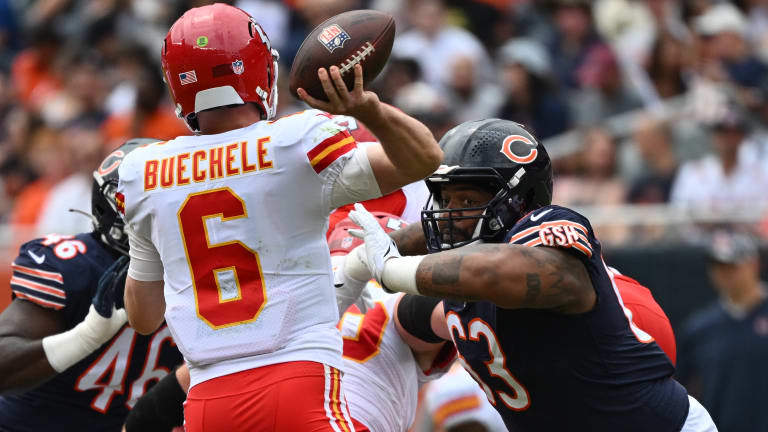 Chicago Bears Release Pair of Defensive Linemen
The Bears released defensive linemen Mike Pennel Jr. and Sam Kamara on Friday ahead of their Week 1 matchup with the 49ers.
With football on the mind of everyone in Chicago this weekend, the Chicago Bears were busy making a few final adjustments to their roster. After making the initial 53-man roster, Mike Pennel Jr. has been released by the Bears. In addition, the team cut preseason standout Sam Kamara from the practice squad.
Pennel Jr. spent last season with the Atlanta Falcons. He appeared in 10 games and registered 21 total tackles. The nine-year veteran was set to rotate in at the one-technique defensive tackle position, but clearly he became the odd man out on the defensive front. There's no clear replacement right now on the roster for Pennel, but it will be interesting to see if a move is on the horizon.
In addition, Kamara departs from the practice squad. After a very successful preseason, this move comes as a little bit of a shock. Kamara spent his rookie season in 2021 with the Bears, appearing in eight games. He tallied 10 total tackles and a pass breakup. There is always the chance the team brings him back, but it appears his time with the organization might be over.
The Chicago Bears welcome the San Francisco 49ers to Soldier Field this Sunday! Kickoff is at 12:00 PM CT and the game will air on FOX in the local market.