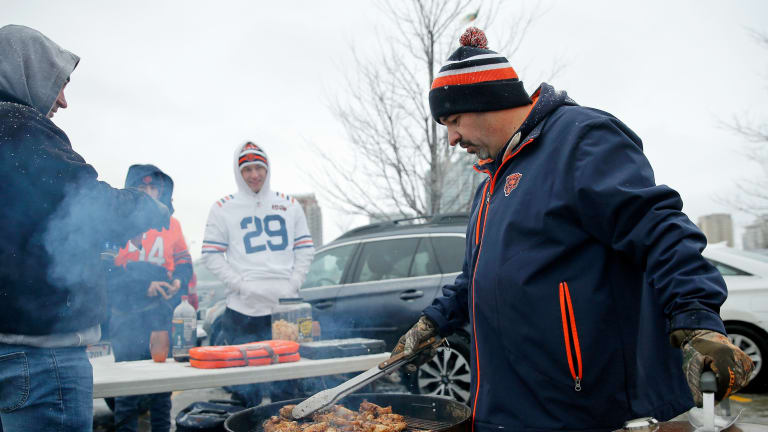 Bears Announce Several Changes to Soldier Field Experience for Week 16 vs. Bills
Tailgating at Soldier Field will see a big change this weekend.
The Buffalo Bills are coming to Chicago to take on the Bears this Saturday and the weather will undoubtedly affect the experience. With normal tailgating and amenities expected, the Bears announced several changes that you need to know about before heading to the lakefront this weekend.
Bears Changes to Soldier Field
Week 16 is going to be brutal for Chicago Bears fans and it's not just the anticipation of a beatdown. The winter storm rolling through the midwest is forcing logistical changes and it directly affects the fan experience at Soldier Field.
The Bears announced Thursday a plethora of information regarding the weekend's event and what to expect.
The Bears are so concerned about not allowing fans to bring tents that they put it in the official news release twice! Also notably, heaters and any oil-based cooking devices are prohibited from the tailgating lots.
Due to the high winds and frigid temperatures, this makes sense and it's also understandable why the Bears are advising against charcoal grilling.
Soldier Field will provide several warning stations noted on the release in specific sections and fans should utilize them.
Obviously, safety for everyone is the main concern for the Chicago Bears. With the wild snow, bitter cold, and unpredictable wind on the lakefront, all fans should expect to take as many precautions as possible.