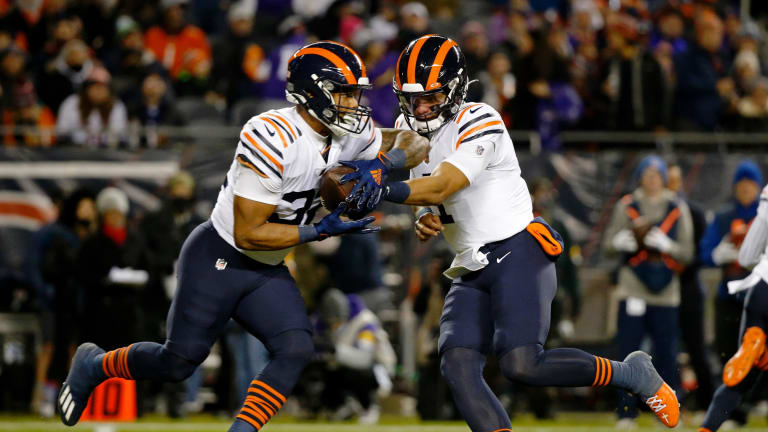 Chicago Bears Week 3 Uniform: 1936 Classics
The Chicago Bears will don their classic throwback uniforms on Sunday against the Texans.
The Chicago Bears host the Houston Texans on Sunday at Soldier Field. The Bears won't be wearing their traditional home uniforms, however. Instead, the team will be rocking its 1936 classic uniforms.
The Bears brought back this look in 2019 while celebrating their 100th season and it's stuck around ever since.
Week 3 is the only time the Chicago Bears will wear their classic threads this season. The orange helmet-jersey combo will appear twice as the only deviations from the Bears' standard home and road looks.