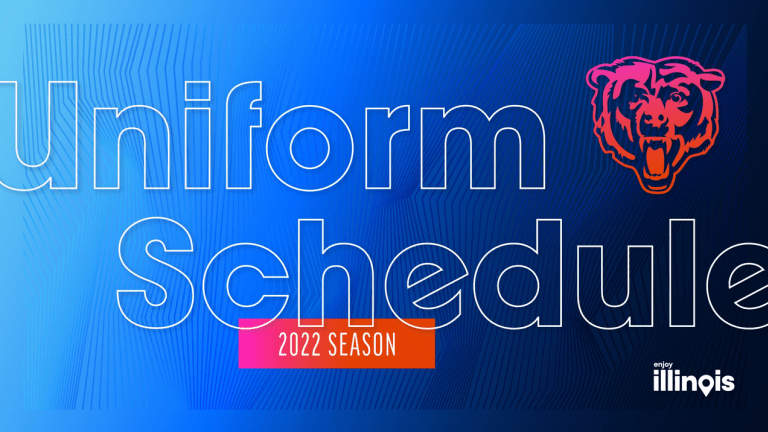 2022 Chicago Bears Uniform Tracker: Week 11 at Atlanta Falcons
The Bears will wear their classic road uniforms at Mercedes-Benz Stadium against the Falcons.
The Chicago Bears take on the Atlanta Falcons this Sunday at Mercedes-Benz Stadium. For this Week 11, the Bears will be wearing their classic road uniforms.
They'll don their standard navy helmets and white jerseys with navy pants and white socks.
This will be the fifth time in 2022 that the Chicago Bears will wear this combination. In their four previous instances, they're 1-3.
Week 2 at Packers: Loss
Week 4 at Giants: Loss
Week 5 at Vikings: Loss
Week 7 at Patriots: Win