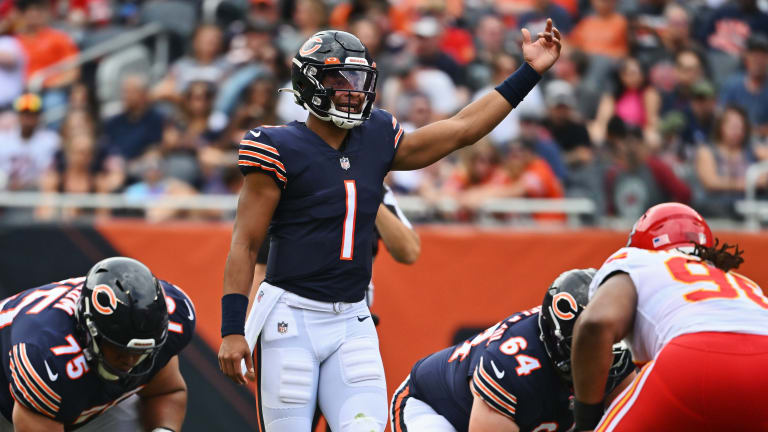 Retired NFL Cornerback Says Justin Fields Should Demand a Trade
Domonique Foxworth ramped up the criticism of the Bears by saying second-year QB Justin Fields should demand a trade.
The hot takes and anger from Chicago Bears' fans will most likely be on full display today. Former NFL cornerback Domonique Foxworth said on his ESPN show that Bears' second-year quarterback Justin Fields should request a trade.
Foxworth begins discussing Fields around the 23-minute mark of the episode. He added that the Bears do not have enough talent or protection for the 23-year-old Ohio State product. Foxworth believes the Bears did not put their best foot forward to help Fields succeed at the NFL level.
The six-year NFL veteran doesn't believe the Bears are tanking but instead thinks they are incompetent. He claimed the Bears' cap situation is "messed up," despite Ryan Poles having Jeff Bezos-like money to spend in free agency next year.
Football fans and members of the media have scrutinized Poles' draft picks and free agency moves to date. And though Foxworth kind of went overboard, he's not completely wrong.
Justin Fields doesn't have the greatest weapons around him, at least on paper, and the offensive line seems to be a bit of a patch job. But the Chicago Bears' new regime has said they believe in Fields and want to build around him.