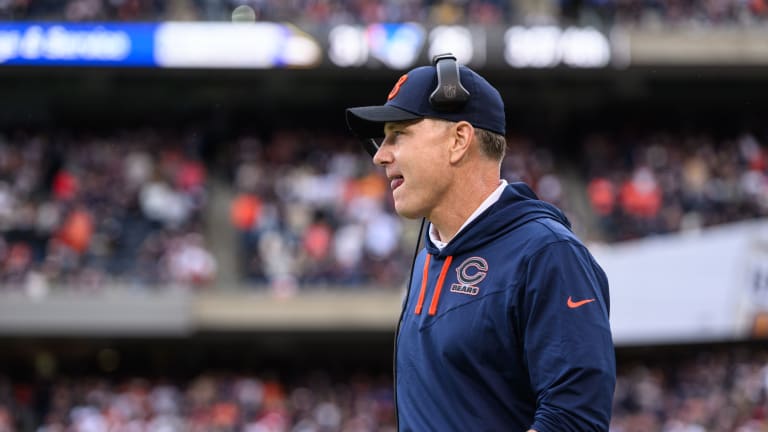 Eberflus Comments On David Montgomery's Injury, Bears Misusing Timeouts
Montgomery went down early but coach Eberflus says its good news.
The Chicago Bears' win over the Texans didn't get off to the best start. When David Montgomery left the game in the first quarter, who knew how that game plan was about to change? Although Khalil Herbert took the reigns and ran all over the Houston defense, losing Montgomery is still a huge blow.
Matt Eberflus' Comments
After the game, head coach Matt Eberflus mentioned to reporters that David Montgomery will be considered day-to-day. He said there was good news about his lower-leg injury but didn't elaborate beyond that.
He also commented on the bizarre misuse of the Chicago Bears' three remaining timeouts at the end of the first half. He said:
"Here's where we gotta be better... we were in thirteen-personnel going third and one and then we subbed, once I saw them sub there, I should have called timeout at 35 seconds and we would have been fine. So I got to be better there in that situation right there."

- Matt Eberflus
At least Matt Eberflus knows he made a mistake there. The question now becomes, can he learn from it and not let it happen again? 
Do the Chicago Bears have the ability to start a winning streak when they travel to New York next week? Matt Eberflus can point this team in the right direction, let's see if he's capable of doing so.