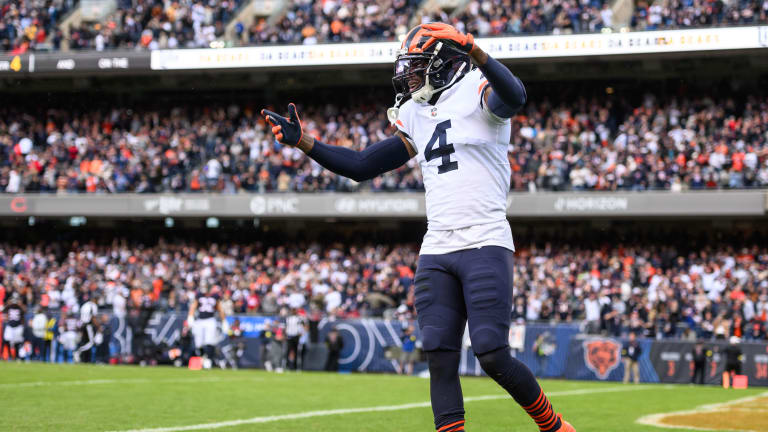 Eddie Jackson Out Indefinitely with Lisfranc Injury
MetLife Stadium's turf monster strikes again. Bears' safety Eddie Jackson is out indefinitely after suffering a Lisfranc injury.
The injury report keeps getting worse for the Chicago Bears. After learning Darnell Mooney will miss the remainder of the season, it appears safety Eddie Jackson might be in for the same timeline. According to Mike Garafolo of NFL Network, Jackson is out indefinitely after suffering a significant Lisfranc injury. 
Jackson left Sunday's game early and never returned. Now, after this news, it appears the Bears will be in worse shape than they were entering Sunday. The team is already without significant names Justin Fields, Khalil Herbert, Jaquan Brisker, and Kyler Gordon. Now, Darnell Mooney and Eddie Jackson are the latest meaningful contributors to join the injury list. 
The Bears lost a number of guys on Sunday in New York. The turf at MetLife Stadium has been called out publicly before as one of the worst in the league. It is snagging careers by become a turf monster and causing more injuries. The Bears are just the latest example of that occurrence. 
Nonetheless, Jackson is on the shelf. This is unfortunate considering he is leading the NFC voting at free safety for the Pro Bowl. That said, another opinion for Jackson will hopefully provide a clearer timeline for his return in the coming days.