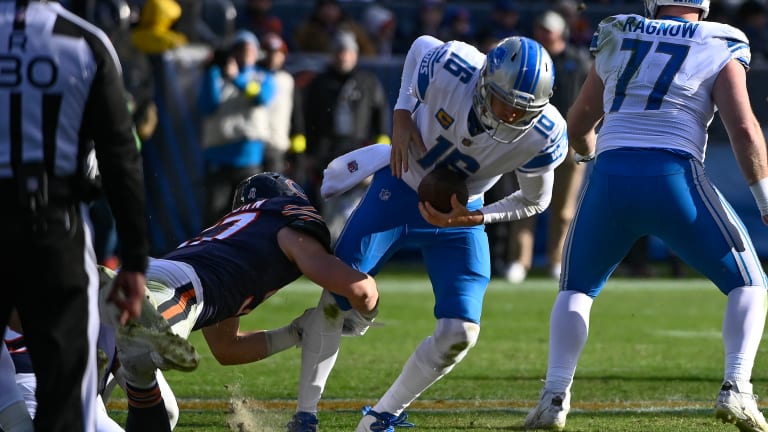 Tough Break: Bears' Jack Sanborn Out for Season With Ankle Injury
The undrafted rookie was a major bright spot during a rebuilding season.
The Chicago Bears' defense has been a bit of a mess since Robert Quinn and Roquan Smith departed at the trade deadline. But one bright spot in an otherwise rough stretch was linebacker Jack Sanborn. The undrafted rookie stepped up and made his presence known in Smith's absence, but his rookie season has unfortunately come to an early end. The Bears placed him on injured reserve Tuesday, meaning he will miss the rest of the season.
Sanborn, a Lake Zurich native, filled in nicely upon joining the starting lineup in Week 9. During that six-game stretch, he recorded 59 tackles (five TFL), three QB hits, two sacks, and a fumble recovery.
However, an ankle injury caused Sanborn to exit early from Sunday's game against the Philadelphia Eagles. He did not return to the contest and now will not suit up for the Bears' remaining three games.
Regardless of his season being cut short, Jack Sanborn was a major bright spot for the Chicago Bears' defense during a rebuilding year. Sure, the Bears need their star players to excel if they want to have future success. But supplementing them with "diamonds in the rough" will only help the team's competitive efforts. Sanborn, an undrafted rookie, certainly fits that description.