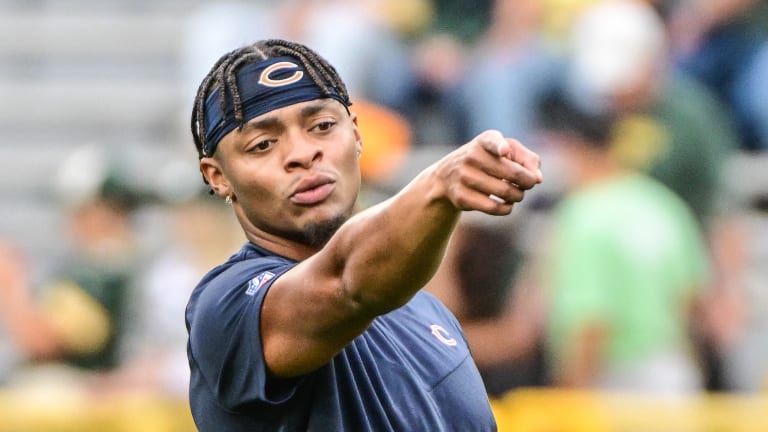 Chicago Bears' Upper Management Sold On Justin Fields, Per Report
The Bears' front office reportedly hasn't wavered on their second-year QB despite his early struggles.
The Chicago Bears are sold on Justin Fields, according to Jay Glazer of Fox Sports. Of course, the team wouldn't throw their franchise quarterback under the bus so early in the season. But his confidence has to be suffering after a tough start to the season.
The Ohio State product didn't mince words when he described his Week 3 performance as "trash." After going 8/17 with no touchdowns and two interceptions against the Texans, Fields knows he must improve going forward.
The 23-year-old has a lot of pressure on him. He's trying to be the change trajectory of the Bears, an organization that has an abysmal track record when it comes to developing quarterbacks.
But if Glazer's report holds weight, it could help Justin Fields' confidence. If he has the backing of Chicago Bears' management, he has job security. It's now up to him and the coaching staff to put the pieces together and develop the Bears' offense into a more potent force.