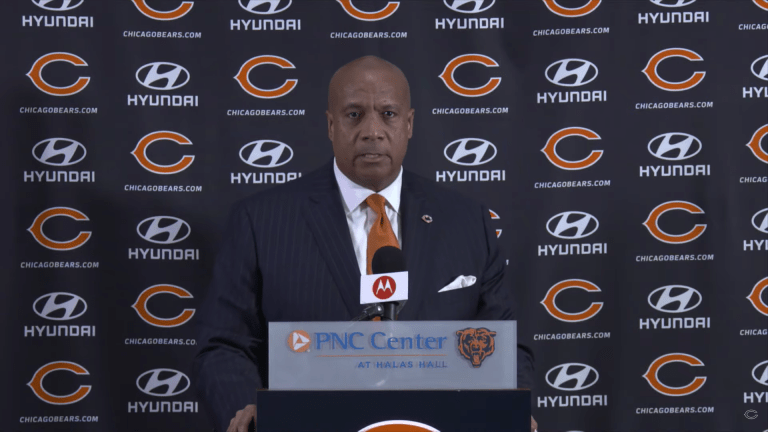 Bears New CEO Kevin Warren Declares Dedication to Arlington Heights
Goodbye and good riddance, Soldier Field.
It's been decades since Soldier Field got a makeover, much to the chagrin of some fans. But the Chicago Bears just introduced the new President and CEO of the organization, Kevin Warren, and he has big plans in store. The former Big Ten commissioner made one thing crystal clear in his press conference: the Bears are moving to Arlington Heights.
The Chicago Bears Are Moving Up!
It's actually going to happen. The Chicago Bears have been working on this project with the Arlington Heights property for over a year now. Kevin Warren stated their sole focus for the future home of the Bears is Arlington Park.
So what does that mean?
In all likelihood, this project was going to be in the works regardless of who the Bears hired. But with someone like Warren spearheading the potential acquisition, the dream is nearly a reality.
Warren has firsthand experience overseeing a new stadium project from his days as Chief Operating Officer of the Minnesota Vikings. He also worked a good bit of his magic in the Big Ten with the acquisition of several new teams. His impressive track record has left behind lasting successes. Why would it be any different here?
It won't, and Kevin Warren will be in charge of the largest expansion the Bears have seen in a long time.
If you're a fan of the Chicago Bears and have some meaningful connection with the "eyesore on the lakefront," it might be time for you to venture out for one last game because this organization is coming into the modern age with a competent leader in charge.
Bye-bye, Soldier Field; hello modern amenities!