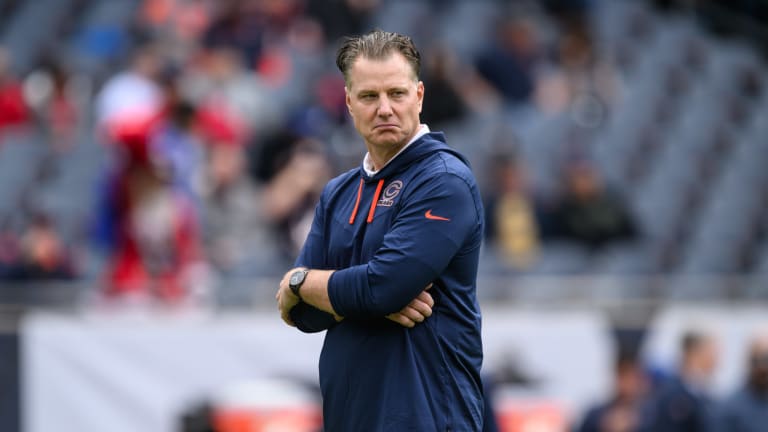 Matt Eberflus: Bears Need More Sacks
Can the Bears get more than two sacks this week?
The Chicago Bears have always prided themselves on defense. Head Coach Matt Eberflus is a defensive-minded leader. The Bears already had a good defense before his arrival. Why then do they only have six sacks this season?
Matt Eberflus on the Bears Defense
While talking with reporters Wednesday afternoon, Matt Eberflus addressed the Bears' lack of sacks through three weeks. A reporter asked him if he wants more, to which he responded: yes.
It's a simple question with a simple answer. But the reality is loud and the truth is difficult to understand. Why aren't the Bears getting more sacks? Where is the fiery Robert Quinn from a year ago? How can they only be averaging two sacks per game through the first three weeks?
Eberflus said they want the entire defense to get more involved and that he expects them to get more sacks. From the four-man rush to the safeties and linebackers, everyone should be able to get to opposing quarterbacks. 
After three games, Trevis Gipson leads the Bears defense in sacks with two. After him, Dominique Robinson has 1.5, Justin Jones has one, Roquan Smith has 0.5, and Robert Quinn has one. These numbers would be fine if the expectations weren't set high. They can evolve this defense as the season goes on, like most teams do, but they need to correct this and get more sacks if they want to help their secondary.
As the Chicago Bears plan for a trip to New York, to take on a questionable Giants team, the questions surrounding them are evolving. Can they accomplish what Eberflus says they can? Will the Bears defense get more than two sacks this week?