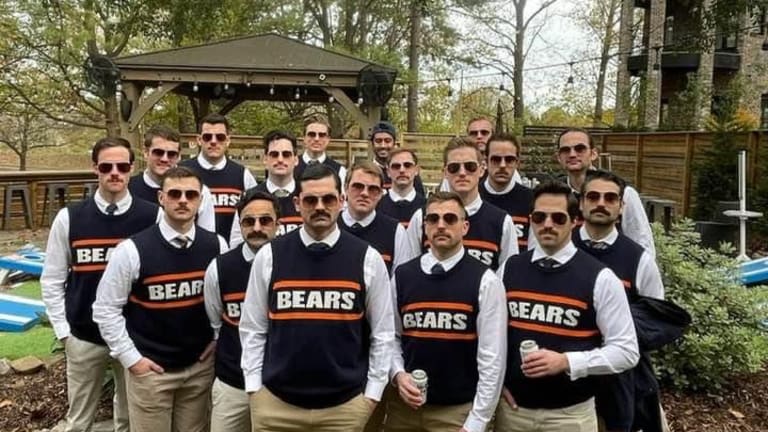 Ditka-Themed Bachelor Party Takes Over Bears vs. Falcons Game
A bachelor party dressed in all Mike Ditka attire has made the rounds on social media ahead of Bears vs. Falcons.
Bachelor parties are always a blast. While Vegas is a common destination, this group of guys decided to go to Atlanta for the Chicago Bears vs. Falcons game. Not only did they go as a large group, but they all went dressed as Mike Ditka. Jaryd Wilson of Bleav shared the original photo of his brother's bachelor party group.
The group photo circulated quickly on social media, and the Chicago Bears' official Twitter account even reshared it.
Even decades removed from Ditka's tenure, the persona of the former Bears' head coach is still loved by many. One of the big drivers behind its popularity was SNL's "Bill Swerski's Superfans" skit with George Wendt, Mike Myers, Robert Smigel, and Chris Farley. All of the cast had mustaches and donned the aviator sunglasses like Mike Ditka.
Great work by these gentlemen on finding a unique and clever way to throw a memorable bachelor party. #CrackUm 🍻