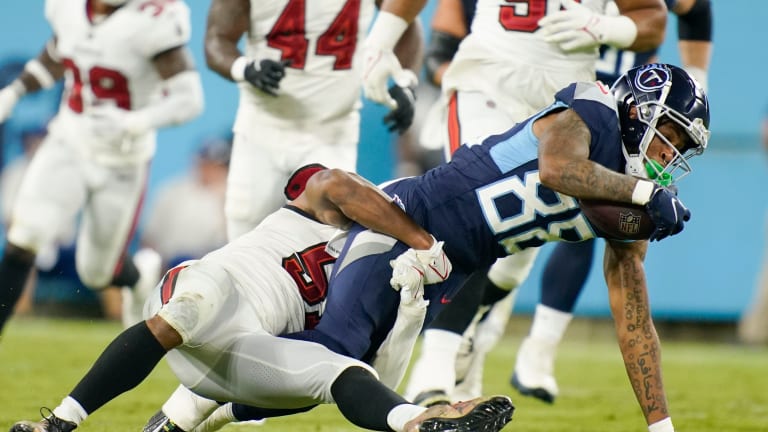 Bears Add Receiver to Practice Squad After Byron Pringle's Injury
With Pringle on IR, the Bears signed Reggie Roberson Jr. to the practice squad.
On Tuesday, the Chicago Bears' wide receiver room took a hit when Byron Pringle went on injured reserve. A day later, the team signed wideout Reggie Roberson Jr. to the practice squad.
Roberson Jr. signed with the Tennessee Titans in May as an undrafted free agent out of SMU. The Titans eventually cut him during training camp and re-signed him to the practice squad only to release him a day later.
In college, Roberson Jr. caught 174 passes for 2,734 yards and 24 touchdowns. He played in 38 collegiate games across five seasons between West Virginia and SMU.
Between Pringle's injury and N'Keal Harry remaining on IR, an already thin Chicago Bears' receiver corps needed contingency plans. Now, Reggie Roberson Jr. will at least provide the team some depth.