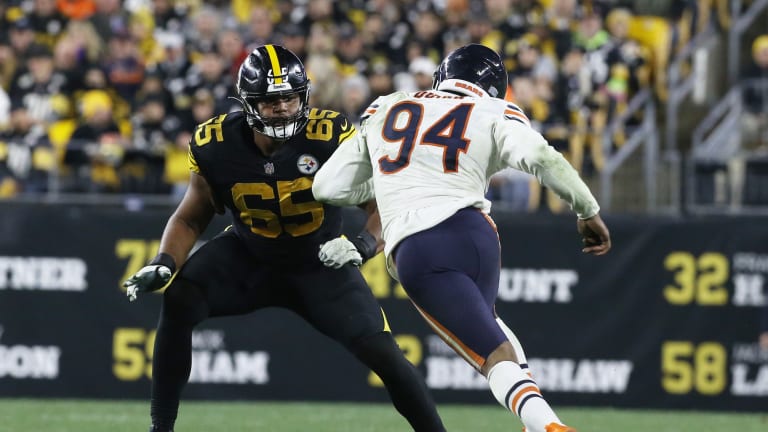 Bears Trade DE Robert Quinn to Eagles for Draft Pick
The move we all expected finally happened.
It was only a matter of time before the Chicago Bears traded Robert Quinn. Given his play just a year ago and the Bears' rebuilding plans, Quinn seemed as good as gone this season. According to NFL Insiders Ian Rapoport and Adam Schefter, the Bears traded Quinn to the Philadelphia Eagles.
According to Mike Garafolo of NFL Network, the Bears will retain most of Quinn's remaining salary. His contract carries a $7,822,222 salary cap hit in 2022. That figure varies to $14 million in 2023 and $13 million in 2024, but the money beyond 2022 isn't guaranteed.
Robert Quinn Still Has Some Play In Him
Robert Quinn started the 2022 campaign on a slow note. With only one sack heading into Week 7, some wondered what happened. But after his massively disruptive game on Monday Night Football, it was clear that the Chicago Bears were going to ship him out.
The Eagles are sending a fourth-round pick in return for Quinn. This is a decent move for both franchises, but the Bears' return likely could have been even better had they acted sooner.
The Bears' defense will undoubtedly miss the services of Robert Quinn. Roquan Smith has already shown his emotion following the trade.