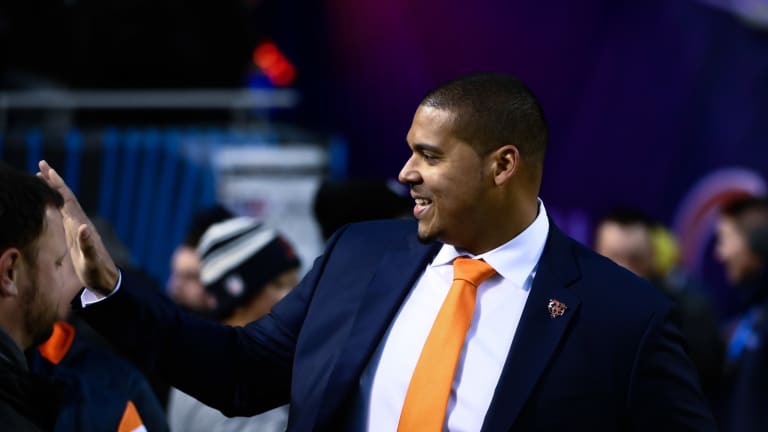 What the Robert Quinn Trade Means For the Bears Moving Forward
What else does Ryan Poles have up his sleeve at the NFL trade deadline?
After months of speculation about moving their seasoned edge rusher, the Chicago Bears finally made the splash. Just one week before the trade deadline, the Bears traded Robert Quinn to the Philadelphia Eagles for a fourth-round pick in the 2023 draft.
This move should come as no surprise for either side. Quinn didn't fit the Bears' rebuild timeline and the Eagles had been searching the market for an impact rusher to add all season.
This move is just another example of what Ryan Poles has been preaching and planning all along as the face of the Bears' new regime. He wants to tear down the old and bring in the new. What better way to bring to accomplish that than by moving an aging edge rusher after the best season of his career?
Poles clearly has his eyes set beyond the 2022 season and realizes the Bears are a young team that needs several more pieces before they can truly become contenders.
Financial Impact of the Robert Quinn Trade
Moving Robert Quinn also brings to light the Chicago Bears' fantastic financial situation for next season. They will have an astonishing $115,976,523 in available cap space, nearly $53 million more than the next closest team.
Quinn's contract carries a $7,822,222 salary cap hit with a dead cap value of $7,822,222 for the 2022 season. The expectation is that Chicago will pay for the remainder of this year's deal, with likely negotiations or contract termination by the Eagles for 2023 as Quinn's deal becomes non-guaranteed after this season.
Will The Bears Make More Trades?
The Robert Quinn trade is one that has put all Bears' impact players on alert. With stars like David Montgomery and Roquan Smith all in contract years and among trade rumors, no one truly knows if the dust has yet settled on the Bears' deadline activity.
The Los Angeles Rams are a rumored destination for Montgomery and multiple teams across the league are keeping tabs on Smith as well. Both players have voiced a strong desire to stay in Chicago and are loved by fans and management alike. But this is a business at the end of the day, so only time will tell if Ryan Poles is done making moves.