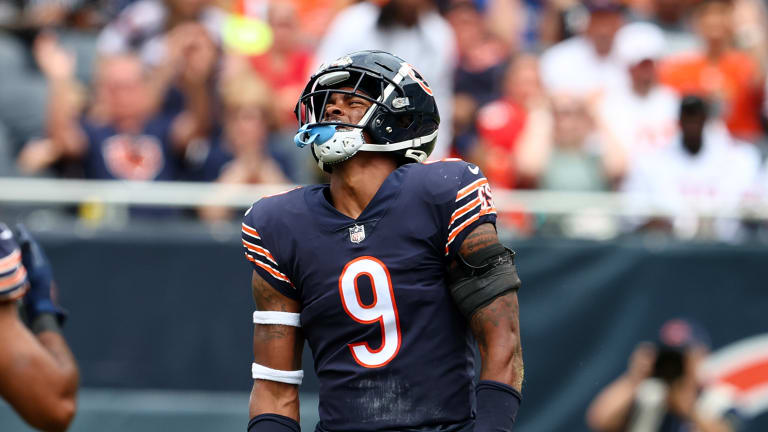 Roquan Smith Praises Bears' Rookie Jaquan Brisker
The Bears' star linebacker is impressed with rookie defensive back Jaquan Brisker's mindset and work ethic.
Chicago Bears' linebacker Roquan Smith likes what he sees from one of his rookie teammates. When asked about defensive back Jaquan Brisker, Smith responded with praise for the 23-year-old out of Penn State.
Brisker enjoyed a successful collegiate career at Penn State. He appeared in 34 total games, 21 of which were starts. Brisker recorded 153 tackles, five interceptions, a fumble recovery, and 14 pass breakups.
The Bears selected Brisker 48th overall in the 2022 NFL Draft. He's a versatile back with a knack for being in the right spot at the right time. Brisker has a great deal of hype surrounding him entering the 2022 NFL season.
Drawing praise from a player of Roquan Smith's stature has to be encouraging for the rookie. The Chicago Bears named Jaquan Brisker a starter in the defensive backfield alongside All-Pro Eddie Jackson. The fact that he's already playing like a veteran and not a rookie surely provides the Bears' defense confidence in his immediate and long-term future.