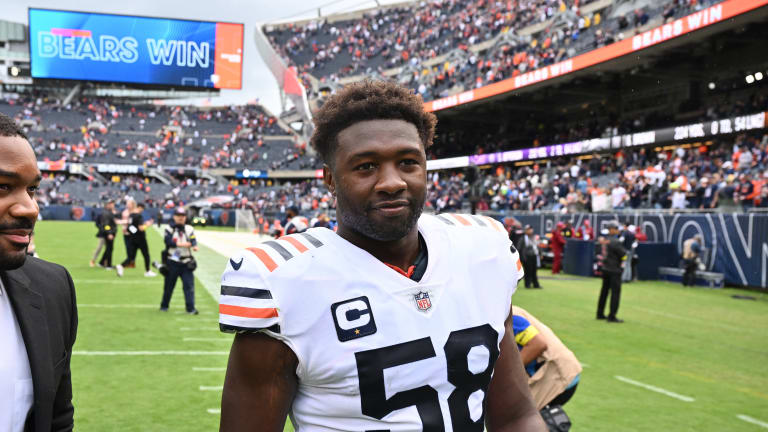 Roquan Smith Thanks Bears Fans Ahead Of Debut With Ravens
With a heartfelt letter, Smith thanked the entire Bears organization.
Before Week 9 comes to a close with Monday Night Football, Roquan Smith thanked the Chicago Bears organization and the fans. Exactly one week ago, the Bears traded Smith to the Baltimore Ravens and according to NFL Insider Ian Rapoport, he's expected to play in the first game since.
Roquan Smith Thanks The Chicago Bears
Many Bears fans were divided when it comes to the Roquan Smith trade. While some cheered for a bold General Manager making a mid-season decision, others thought it was absurd.
Nevertheless, Smith's time in Chicago will always be cherished among fans. Because of that love, Roquan Smith will always be an iconic Bear and he knows it.
He wrote this thank you:
It's hard losing a player that so many fans respected. But on the bright side, the Baltimore Ravens are a good team outside the NFC North, and Roquan Smith is a high-caliber player that instantly makes them better. 
It won't be too hard for Bears fans to root for Roquan to succeed with the Ravens and it should be an exciting debut against the Saints.