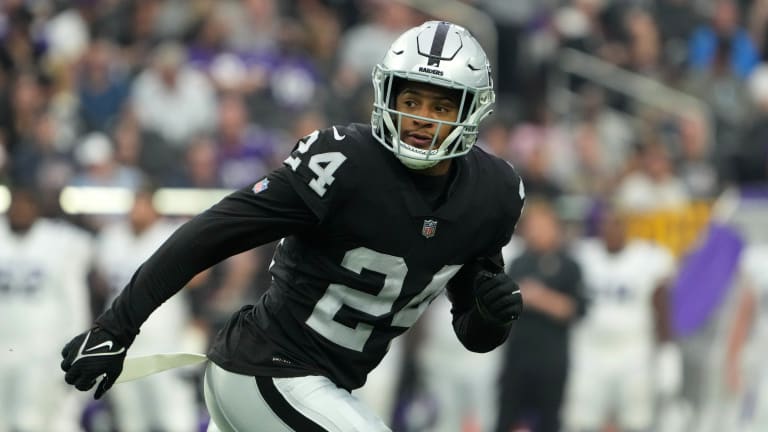 Should The Bears Claim Johnathan Abram?
The Raiders recently released a formidable defensive back.
After that poor defensive showing against the Miami Dolphins, the Chicago Bears need some help. The Las Vegas Raiders recently released four-year veteran safety, Johnathan Abram. Could he be a fit in Chicago?
What Could Johnathan Abram Bring To The Chicago Bears?
The Raiders drafted Abram 27th overall in the first round of the 2019 NFL Draft. The 26-year-old was a hot commodity coming out of Mississippi State. He only played in one game during his rookie season.
But since then, he's played nearly every game for the Raiders: 13 in 2020, 14 in 2021, and eight so far in 2022.
Through those 36 games, Johnathan Abram has three interceptions on twelve passes defended. He also picked up one fumble and has over 250 total tackles in his career. 
After losing Roquan Smith and Robert Quinn, the Chicago Bears have a weak defense. This quite literally became their biggest hole overnight when the NFL trade deadline passed.
Now Johnathan Abram isn't the savior to make this defense capable of hanging with the NFL juggernauts, but he's a veteran presence. At the very least, he could provide some depth and help on the side of the ball the Bears need right now.
Obviously, a pass rusher and inside linebacker are the larger holes to fill on the Bears defense. But beefing up the secondary isn't a bad thing and Ryan Poles says he's in the business of doing what's best for the Chicago Bears, right?
UPDATE
According to Adam Schefter, the Green Bay Packers claimed Abram off waivers shortly after 3 PM CT.