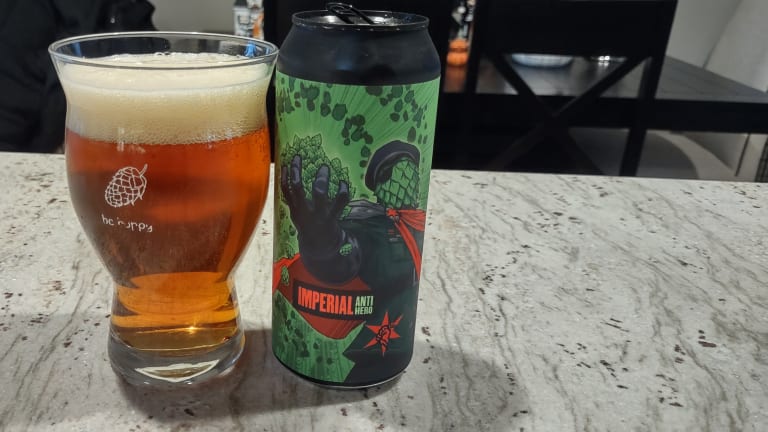 Beer Review: Revolution Imperial Anti Hero
A review of Revolution's Imperial Anti Hero.
Revolution's Anti-Hero is one of the most recognizable craft beers in all of Chicagoland. I would call it an absolute staple in the area. One that I've been drinking since my early days of craft beers.
Today I was very pleasantly surprised to come across Imperial Anti-Hero at my local Binny's. As soon as I saw it, I knew I needed to try it. On top of it being an apparent jacked-up Anti-Hero, Revolution has had some of my favorite imperial IPAs of all time.
Trying it out I was not disappointed. As you can see it's a beautiful, deep amber hue with a creamy off-white head.
I feel like the taste stays as true as can be to the classic Anti-Hero. The difference is it's slightly less bitter, a little more caramel, and definitely boozier. This is to be expected with a beefed-up 10% ABV. 
Imperial Anti-Hero is an absolute must-have for any craft beer enthusiast, especially those who are IPA lovers.
Happy Drinking!