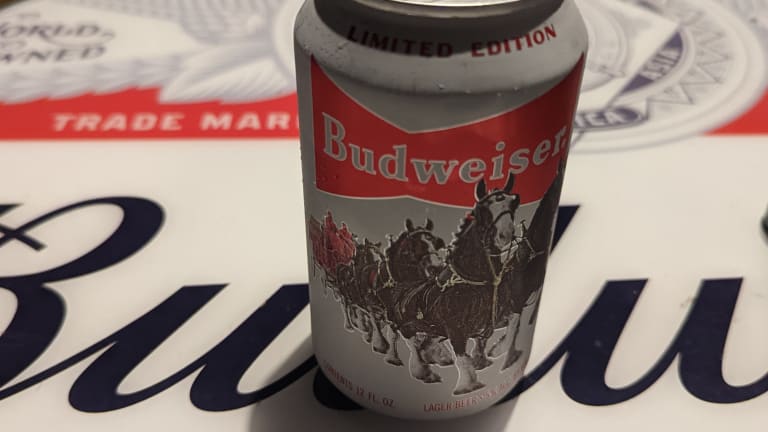 Budweiser Releases New Limited Edition Can for Fall 2022
The iconic Clydesdales are front and center on the new can design.
A new limited edition Budweiser can is hitting the shelves. Fresh off a summer can that featured the Budweiser name changed to Freedom, the fall 2022 cans will feature the brand's iconic Clydesdale horses pulling along the red Budweiser wagon.
The can design has a white background and also features a throwback-style Budweiser bowtie logo.
Last year's limited edition cans were also of the throwback variety. Launching a month earlier in September of 2021, Military Heritage cans were available through Veterans Day.
There is no word yet on how long this year's Budweiser limited edition cans will be on shelves, so grab them while you have the opportunity. 
🍻 Click here for more beer news & reviews from On Tap Sports Net 🍻