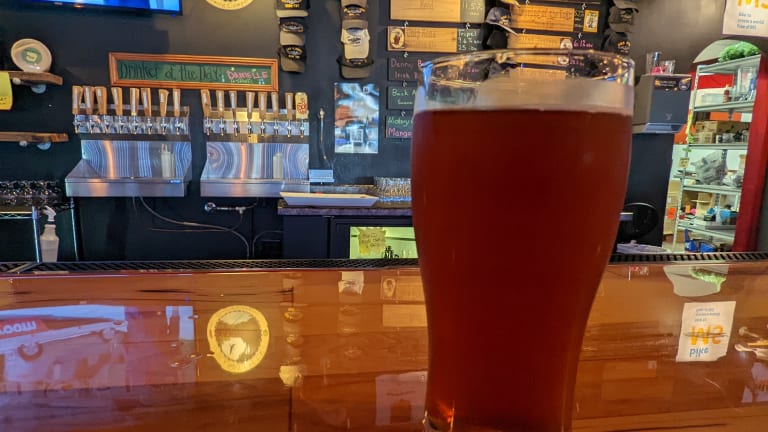 Beer Review: Hickory Creek Brewing - Marley Marzen
Marley Marzen is a refreshing take on an Oktoberfest-style brew.
Tucked away in New Lenox, Illinois is a local watering hole that goes by the name of Hickory Creek Brewing. The Will County brewery serves up delicious craft beers named after various locations in the southwest suburban county of Chicago. Today, we take a look at their Oktoberfest offering, Marley Marzen.
This brew gets its namesake from the small town of Marley, Illinois. It's so small that most residents in the surrounding areas don't even recognize it exists. The Oktoberfest-style brew named after it, however, deserves some recognition.
The pour reveals a nice copper color that instantly lets you know fall has arrived. Upon first tasting Marley Marzen, my initial thought was, "Wow, this is extremely refreshing." Many Oktoberfest or Marzen-style beers seem to be significantly heavier, so I enjoyed the easy drinkability of this particular brew.
Coming in at 4.92% ABV with 19 IBU, according to UnTapped, Marley Marzen is the type of beer that you can have a couple of without feeling over-served. This brew will be in my fall rotation for as long as it is around.
Be sure to stop by Hickory Creek Brewing on Tuesdays for their $15 Growler fills. It's an excellent way to bring home great beer at a great price. Hickory Creek Brewing is currently located at 1005 W Laraway Rd, New Lenox, Illinois. According to the company's website and Facebook, they will be moving to 1333 S Schoolhouse Rd. New Lenox, IL 60451 in mid-October.