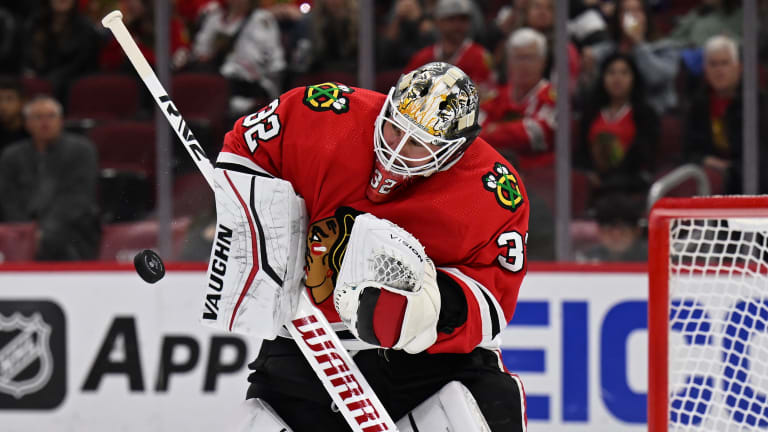 Blackhawks Goalie Alex Stalock Exits After Nasty Collision With Casey Cizikas
Stalock exited the game in the first period and Arvid Soderblom took over in goal for the Blackhawks.
Chicago Blackhawks' goalie Alex Stalock exited Tuesday's game early after a violent collision with New York Islanders' forward Casey Cizikas.
Casey Cizikas received five-minute goaltender interference and game misconduct penalties as a result of the play.
Stalock was slow to get up but eventually exited the ice under his own power. Arvid Soderblom entered the Blackhawks' crease in place of Stalock.
Alex Stalock has a 3-2-1 record with a 2.95 GAA and a .914 save percentage this season. Blackhawks' head coach Luke Richardson said after the game that Stalock entered concussion protocol. The team will further evaluate the veteran netminder on Wednesday.
Petr Mrazek is nearing a return, but that likely won't be until next week. The Chicago Blackhawks may need some goalie help in the meantime.