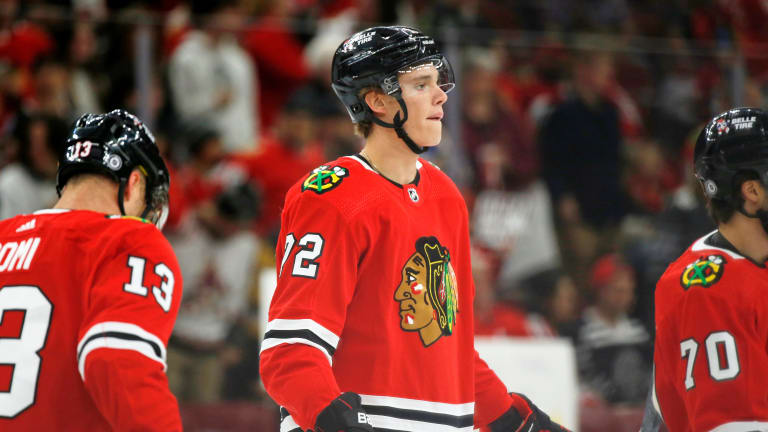 Alex Vlasic Unlikely to Play in Blackhawks' Season Opener
A lower-body injury will likely sideline the young defenseman on Blackhawks' opening night.
As the Chicago Blackhawks convened for their final practice before opening night, a few injury updates came to light. Charlie Roumeliotis of NBC Sports Chicago reports that defenseman Alex Vlasic is unlikely to play in the season opener at Colorado.
Vlasic seems to be dealing with a lower-body injury – a stinger, so to say – after blocking a shot recently. When the Blackhawks went through their line rushes Tuesday, Vlasic was not among the defensive pairings.
The Chicago Blackhawks have fast-tracked Alex Vlasic to the NHL. After finishing his junior season at Boston University, Vlasic immediately reported to Chicago and played in 15 games. He recorded two points (one goal, one assist) in those contests.
Now, it seems Vlasic will have to wait to appear in his 16th NHL game.
RELATED: Blackhawks' Caleb Jones Begins Season on Injured Reserve