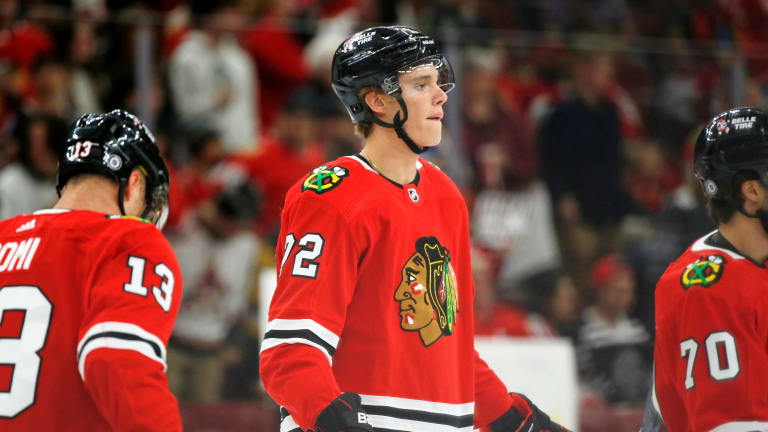 Blackhawks Prospect Alex Vlasic Suffers Fibula Fracture
The 6-foot-6 defenseman has one goal and five assists in 21 AHL games this season.
The Rockford IceHogs announced Friday that defenseman Alex Vlasic suffered a fibula fracture. Vlasic, a 2019 second-round pick of the Chicago Blackhawks, is expected to make a full return in six weeks.
After his junior year at Boston University, Vlasic immediately joined the Blackhawks to finish the 2021-22 season. He logged one goal and one assist while averaging 14:19 of ice time in 15 NHL games.
The 6-foot-6 blueliner then joined the IceHogs to begin this season. In 21 games at the AHL level, Vlasic has six points (one goal, five assists).
If his return timeline holds up, Alex Vlasic could return at the end of January. In the meantime, the Rockford IceHogs have a spot available on the blue line, which could be beneficial for other Chicago Blackhawks' defensemen prospects.