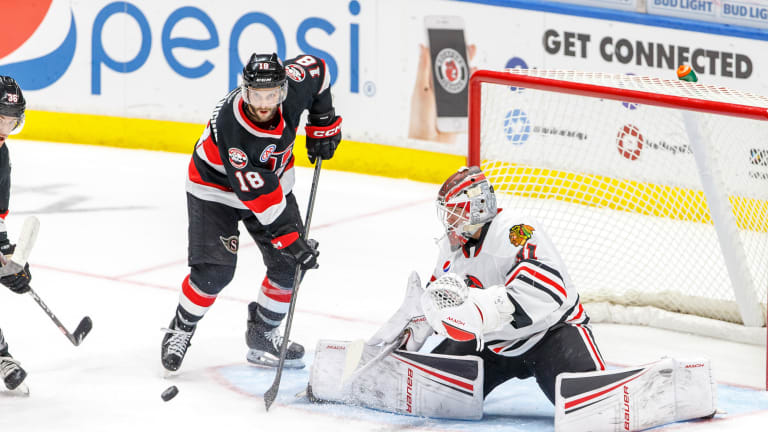 Blackhawks: Dylan Wells Assigned to Rockford IceHogs
After a short stint with the Blackhawks rookie goaltender Dylan Wells returns to Rockford.
The Chicago Blackhawks have officially assigned goaltender Dylan Wells to the Rockford IceHogs. The 24 year-old goaltender was placed on waivers Sunday afternoon after Petr Mrazek was activated from Injured Reserve.
Wells was signed to a one-year NHL contract on November 2, 2022 after Alex Stalock suffered an injury. Wells was previously with the IceHogs on an AHL contract. Since Wells signed the NHL deal it required him to clear through waivers prior to returning to the AHL.
Now that Wells has cleared waivers, he will return back to Rockford and leave the goaltending duties to Peter Mrazek and Arvid Soderblom. In his time with the Blackhawks, Wells appeared in one game replacing Soderblom in the third period of Saturday afternoon's matchup with the Winnepeg Jets. 
In Wells' NHL debut he played in one period, stopping 12/13 shots. The Blackhawks ultimately fell to the Jets by a final score of 4-0, however most of the damage was done during the second period prior to Wells entering the game.